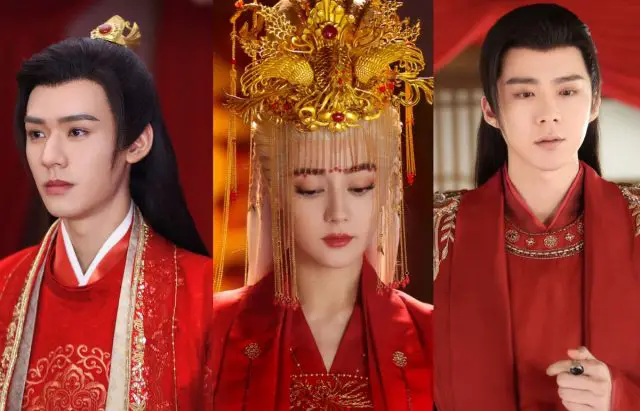 ** Spoilers Ahead
Dilraba Dilmurat and Simon Gong Jun's The Legend of Anle joins the fray of dramas done and dusted as it quietly aired its VIP finale, incidentally, on the same day as the phenomenon that is the TFBOYS' 10-year concert which dominated Chinese internet. All things considered, Ren Anle and Han Ye got their happy ending. However, even if the couple got the grand wedding everyone had been hoping for, some are saying that the drama didn't quite live up to its hype. And– can we just talk about Liu Yuning's Luo Mingxi for a hot second because man, your heart will surely hurt for the poor guy who not only didn't get the girl, but also succumbed to his illness.
Considering The Legend of Anle is an S+ drama with top traffic stars headlining the show and what should've been a HUGE budget readily available, you can understand why expectations are high. There's also the fact that the series was helmed by the same directors of the highly successful Word of Honor, which helped put Simon Gong's name on the map of leading men. Yet, from the comments circulating online, the drama appears to have fallen short for many, from the poorly done special effects at the start to how the story turned out as the series progressed. Even the costumes and styling like Reba's white hair looking subpar when she's so beautiful to begin with also received critcism.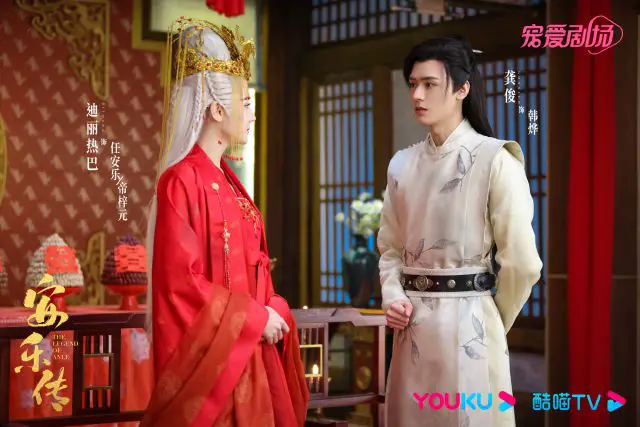 The Finale
In the finale, Han Ye regained his lost sight, but refused to get his girl. To force him to finally come and declare his hand, Di Zi Yuan pretends to marry Luo Mingxi in a fake ceremony, thinking that Han Ye will come to stop it. Sure enough, Han Ye came, begging her to finally marry him instead. However it turns out Di Zi Yuan faked the whole thing and it was actually Wen Shuo and Yuan Qin who will marry that day. In the end, brother and sister were wed to their beloveds.
Meanwhile, whilst Di Zi Yuan and Han Ye finally got their happily ever after, it was a tragically sad ending for poor Mingxi who did everything willingly for the woman he secretly loved regardless of his own illness. His devotion to her saw him agreeing to fake marry her, only to be set aside for Han Ye. To make matters worse, whilst the newlyweds were happily celebrating their wedding night, Luo Mingxi ended up quietly dying alone. It's just so heartbreaking for him and Lin Lang who also died with her one-sided love.
Easter Eggs … but Paid
Meanwhile, viewers still hungry for Dilraba and Simon's CP can satisfy their cravings with some sweet extras from the show. Except–in Youku fashion–expect to fork out some extra cash to enjoy your just desserts. Out of the 8 clips, 4 clips featuring the main couple cost 18 RMB (approx 2.5 USD) while the rest are free. For all the complaints the show's gotten about how it failed its leads, the easter eggs, which are around 1-3 minutes long, at least saved the sweetest moments of the two complete with pretty costumes. Viewers can also catch a glimpse of their interactions as a married couple whilst raising their son Han Ningxi.
Source: 1