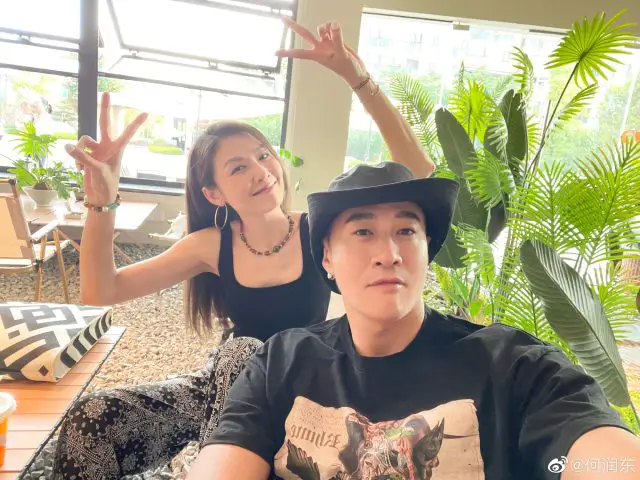 Actor-director Peter Ho and his non-showbiz wife Peggy Lin have well and truly moved in together! After 9 years of low-key dating, the couple finally tied the knot in 2016. However because of work commitments, they have been in an LDR for 16 years already! Yes, 16! You gotta hand it to them, despite living in separate locations for almost two decades, they've somehow managed to keep the spark going between them!
As for why they decided to only do so only now, Peggy recently spilled the tea as to why she's finally upping stakes and joining her husband in Hengdian, where he works as this is home to a renowned film studio where many dramas and movies are shot. Over on their joint Douyin account, Peggy said that after designing and creating jewellery for ten years, the highly manual and meticulous process finally took its toll. "Last year, my hand started acting up. When it got so bad, I wasn't able to take care of myself so I started going to Heng Dian to recuperate, ending our 16 years of living long distance from each other." Judging from the little surprise her husband had for her – he found her a workspace just next to his gym and started furnishings to anticipate her arrival, it appears Peter could hardly wait for the big move!
Before becoming a jewellery designer, Peggy said she used to work in sales at a department store. Now that she's recuperating from her injury, she reveals she's pivoting careers once more. After consulting Peter's agent, she'd ventured into China's flourishing livestream commerce and runs her own little shop.
Congrats to these two and glad to see them finally living in the same zip code!
Source: 1