In an industry choc full of beautiful faces, Chinese-Canadian actress Ireine Song Yiren reveals she sometimes feels she doesn't measure up next to her peers. The actress who turned 30 this year has always been known for her youthful looks. She was recently a guest on Tencent's Wonderland Season 3 五十公里桃花坞 at the invitation of her good friend co-star Dylan Wang Hedi who himself is also a regular . It was revealed on the show that Dylan Wang considers Song Yiren to be his best friend in the industry. If you recall, they worked together on the show Ever Night 2 four years ago where they played the main couple in the fantasy series.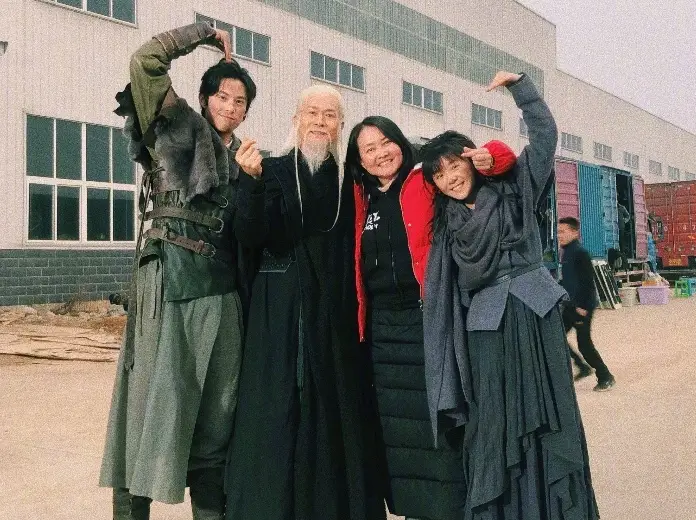 Whilst talking about her Wonderland experience, Song Yiren said she immediately felt right at home with the warm welcome she received from her co-stars. In particular, she said she felt very touched when Song Dandan's mum gave her a big big hug and told her "you're beautiful" when they just met! It turns out, as she admitted quite candidly that she doesn't consider herself attractive when compared against other actresses and that she has anxiety in this regard. However thanks to how accepting and warm everyone and Song Dandan's mum were towards her, she said her heart felt full.
Her Bestie Has Her Back
It's hard to imagine how a talented actress would feel this way but everyone has their own set of insecurities to overcome and to grow from. Nonetheless, it's nice to see that the actress has supportive friends looking out for her. Inviting her to the show was said to have been masterminded by Dylan to give his friend some time to relax in Taohuawu. He also thoughtfully asked his cast mates to also look out for her.
Source: 1