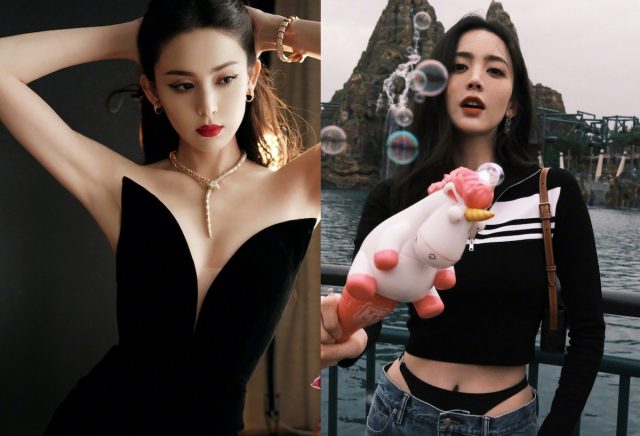 Gulinazha who's part of the Uyghur ethnic group from Xinjiang is often praised for her beauty. However, her recent trip to Universal Beijing ignited controversy due to her outfit that some Netizens described as appearing to show her "underwear."
The 30-year-old actress had paired her cropped jacket with bikini layer jeans that emphasised her waist. While some like it, some just didn't don't the fashion. There were also those who were more critical saying the look was "vulgar" and even pointed out how she should have been more considerate since she was at a kid-friendly theme park. Meanwhile, many also showed support for Nazha saying women should have the freedom to wear what they want.
It can be remembered that actress Qin Lan was also spotted wearing similar jeans in the past and she also did not escape criticism. This time around, Nazha addressed the matter head on when she took to social media to say, "I don't think there is a problem with my clothes, and I want to tell everyone: don't be afraid, you can wear anything. Happy May 1st, wear something nice for the holidays.."
Nazha was wearing Alexander Wang's low-rise bikini jean in denim that retails for around 400 USD. It's a faux 2-piece design of low-rise jeans with a mid-rise bikini.