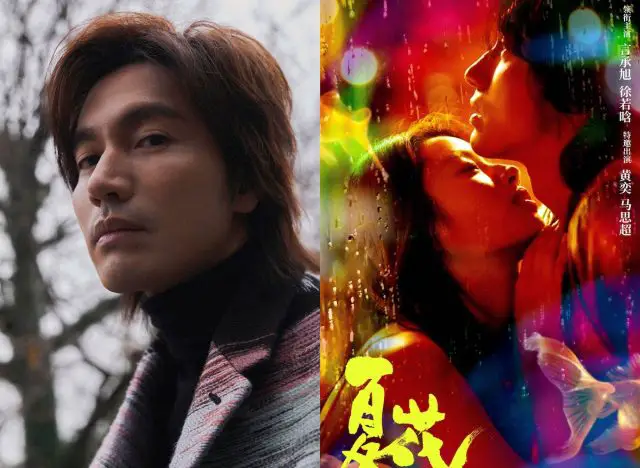 Fans of 46-year-old Jerry Yan were left confused by his recent social media post that said: "My child is here." To some, it sounded as if the actor was making an announcement that he's become a father. But as it turns out, my childhood crush is still very much single.
As his post sparked baby rumors, Jerry went back on social media a few hours later with a second post containing the same caption but this time, with the MV for his comeback drama The Forbidden Flower 夏花. Jerry Yan left a comment on his own post to apologize for any misunderstanding that he caused and said, "The staff said posting like this is inappropriate, let me include the link to the MV, sorry." He also explained that the caption about a child is actually a line from the drama.
Jerry Yan's actions drew mixed reactions. Some criticized the actor saying he shouldn't have tried to promote his drama in this way but some fans found it funny and fitting to call the drama his child. The Forbidden Flower starring Jerry opposite 24-year-old actress Xu Ruohan will depict a love story between two people with a noticeable age gap. As it is already a popular theme in dramaland, I wonder what twist awaits the main leads especially since it appears to be more intimate and bolder compared to Jerry's rom-com Count Your Lucky Stars where he was paired with Shen Yue who was also much younger than him.
Source: 1