When it was first announced that
Jerry Yan
and
Shen Yue
will pair up for a new drama, it drew extreme reactions online due to the 20 year age gap between the two. 
Harsh criticisms were thrown saying that the 42-year-old Jerry Yan was old enough to be Shen Yue's uncle, but there were also supporters who say that the gap isn't that noticeable. 
Count Your Lucky Stars 交换吧运气
, which was previously known as 
The Exchange Luck
, is about a guy that's unbelievably lucky and a woman who is a magnet for bad luck. Talk about polar opposites, huh? Their lucks accidentally switch and their lives in the designing world take a different turn.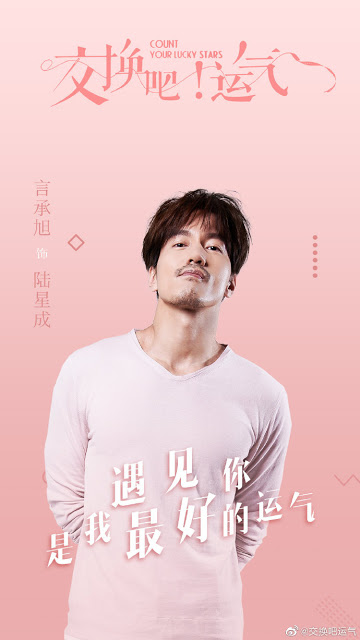 With so much talk about this new pairing even before filming began and Jerry Yan absent from the boot ceremony, I'm sure many of us are curious to see how our main couple will hold up as a pair. 
Speaking of Jerry, I admittedly did not see anything wrong with the tandem at first but now, seeing him sporting a goatee
 — I'm not so sure anymore. His matured face makes the age difference glaring!
With Shen Yue, it seems that they're trying to age her up in the retro specs and vintage checkered dress (I do love her dress, though).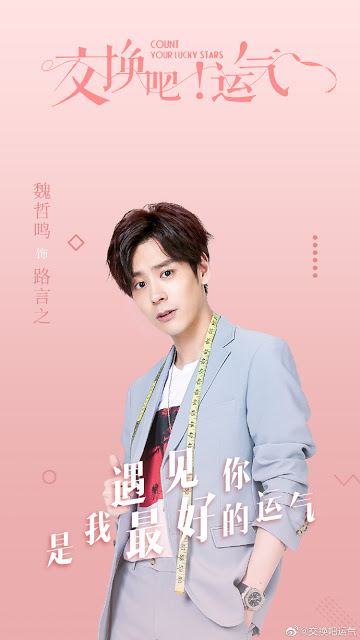 Miles Wei Zheming rounds up the trio as Jerry Yan's rival. He is the adopted son who is forever in another's shadow. 
The drama also stars 
Song Lulu, Stephanie Shen Yao, Wang Sen, Li Yuyang, Josephine Yu Silu
and
Bao Yaming
.