Jerry Yan and Xu Ruohan's latest web drama The Forbidden Flower 夏花 has gotten some viewers questioning the plot which its screenwriter and director Zhao Xiaolei recently addressed.
The Forbidden Flower Synopsis
In a nutshell, The Forbidden Flower falls in the age-gap romance trope with the 46-year-old Jerry Yan playing Xiao Han opposite the (soon to be) 25-year-old Xu Ruohan as He Ran. Whilst the 21 year age gap in real life might sound extreme, the story itself is about the "forbidden" romance between an 18-year-old woman who falls for a middle-aged man. Adapted from the novel "He Stands in the Splendid Summer Flowers (lit.) 他站在夏花绚烂里, the drama tells the story of an 18-year-old He Ran who at the last stage of her life falls in love with a down-and-out horticulturalist. Intrigued from their first encounter of him washing her hair, she tracks him down and their many chance encounters lead to them falling in love. But will their relationship survive her wealthy family or her illness?
The Writer-Director Responds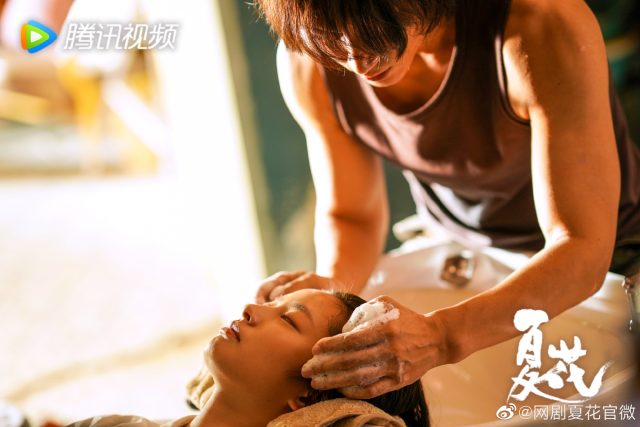 Okay first off, some viewers seem to have a hard time believing He Ran fell for Xiao Han just because he washed her hair. To this, Zhao Xiaolei said: "maybe it's not necessarily love, maybe it's something else more obscure. You know what I'm talking about … it all depends on each person's understanding". She also added that since the guy in question is Jerry Yan, well, anything no matter how unreasonable, is suddenly quite possible.
As for Jerry Yan playing a "poor uncle".. and a "rough" one too, Zhao Xiaolei pointed out that if viewers watched the show, they'll know Xiao Han is not poor nor is he a hairstylist. It's not that he's super rich, after all, flaunting wealth is disallowed, but he's not lacking in money. "He definitely won't have any problems supporting his woman" she said. She said she's quite tired of the domineering president (of a company) trope and wanted to try something new. Rough as his character may be, "Xiao Han's not down and out. He's just a bit reclusive (pretty much like Jerry is, she pointed out) – lives alone with a cat in a house full of flowers and plants, doing odd jobs and helping the elderly and kids to pass the time. But he's gentle, kind and responsible!"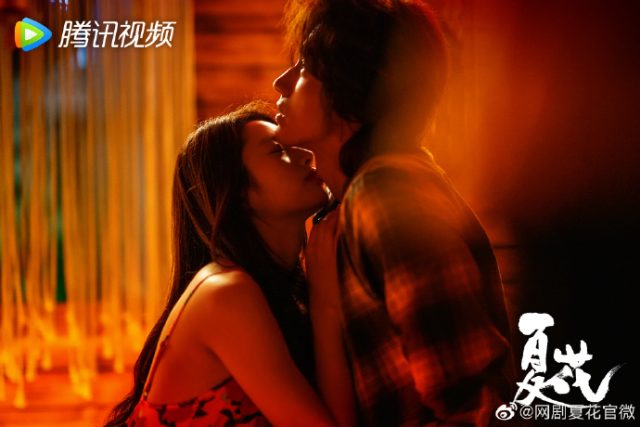 The Show's Target Audience Are Indeed Women
Some say the show is trying to please women, and Zhao Xiaolei says yes. She clarified that her intent in making this drama is to encourage female audiences to give in to the impulse of falling in love again no matter their age. "Regain your girlish heart and chase love bravely. Go! Go find a man! Go for Love! Go for marriage! Go for a baby! Wishing everyone will be able to meet a good man like Xiao Han."
The screenwriter-director admits that she is a fan of Jerry. In fact, she's always thought his fans are everywhere in Asia. She has been a fan of Jerry for over 20 years while her co-director Chen Zhoufei was not. However, she reveals even her co-director completely became Jerry's fan after seeing him on camera.
Zhao Xiaolei is also the first to defend Jerry Yan against his critics saying, "You can't completely disregard his acting skills just because he is too handsome!" To those questioning his acting, she said she can even release all the scripts, so everyone can judge whether Jerry Yan fits the character or not. She wrote, " "After reading it, you can tell me, other than him, who else can play Xiao Han?" For the screenwriter-director, Jerry Yan doesn't even have to act because in all these years, she feels he has been living like Xiao Han! As for the ending, she hinted that there are three versions and it's not a bad ending. Hope all three will air.
Source: 1