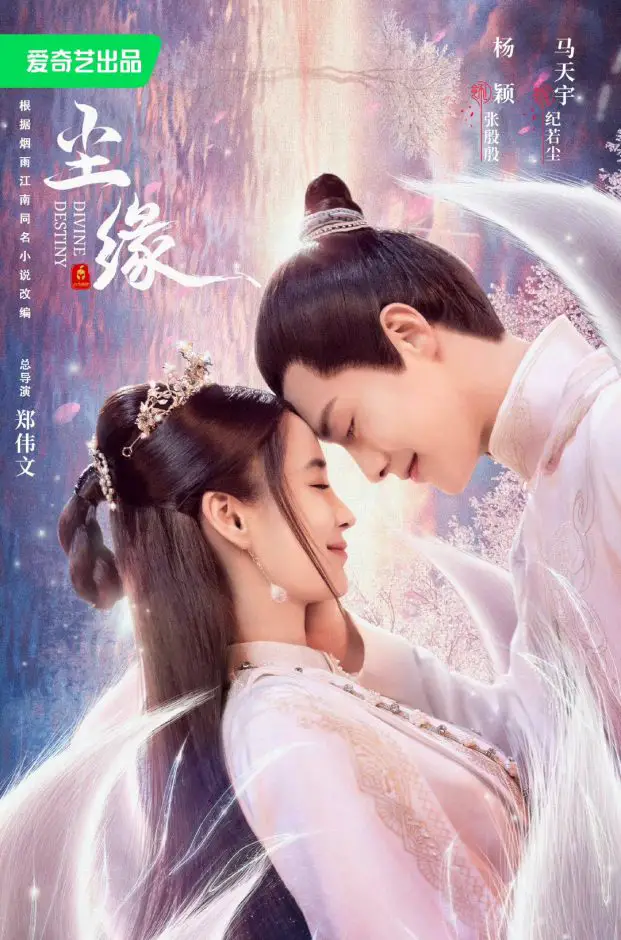 Angelababy and Ma Tianyu's Divine Destiny 尘缘 aka Chen Yuan has dropped a new poster and a trailer for us mere mortals to enjoy. After a quiet few months filming the series which wrapped in February 2021, and another year spent sitting in production, we finally get a peep at the pair's first collab as an onscreen couple. It is also Angelababy's very first xianxia. Rounding up the main cast are Xuan Lu and Wang Zhuocheng who are reunited once more after playing siblings in The Untamed.
Reception and Initial Impressions
What do you guys think of Angelababy and Ma Tianyu's couple pairing? Visually, the two seem like a good fit for each other and also for the costume historical genre. However, the versatility of Angelababy's acting range seems to still be a concern amongst audiences. Take for example the scene where she vomits blood. Folks say her facial expression is quite unnatural considering the gravity of the situation. She's supposed to be poorly and vomiting blood! Likewise, many have also commented that her facial expression doesn't change particularly her eyes.
Truth be told, the trailer felt (IMHO) a wee bit underwhelming at times especially for a show touted as a xianxia. I guess the visuals didn't exactly feel like something you'd come to expect from a genre about gods and immortals. I would've loved to see a longer trailer too .. at least longer than the 00:41 seconds and the quick cycle through some of Yinyin's lifetimes. You'll see different cuts of Angelababy in different looks including a nine tailed fox version.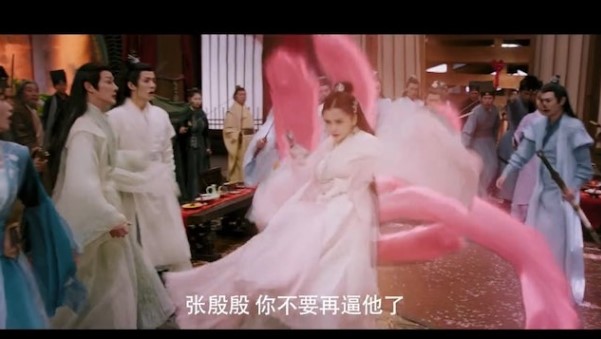 Nonetheless, the premise of the story shows a lot more promise beginning with a case of mistaken identity and a love triangle of sorts. As with the original novel by Yan Yu Jiang Nan 烟雨江南 which focuses on the male protagonist's journey, Ma Tianyu's character, the orphan Ji Ruo Chen, was mistakenly identified as the banished heir to the immortal realm because of the bluestone in his possession. Because of this, Ji Ruo Chen was brought in for cultivation as a disciple of the head of the Xixuan Sect. Whilst there, he falls in love with Xuan Lu's character Gu Qing, breaking the heart of Zhang Yinyin who was secretly in love with him. Vowing to win his love, she devoted herself to Tian Hu, the celestial nine-tailed fox who became her mentor.
Source: 1