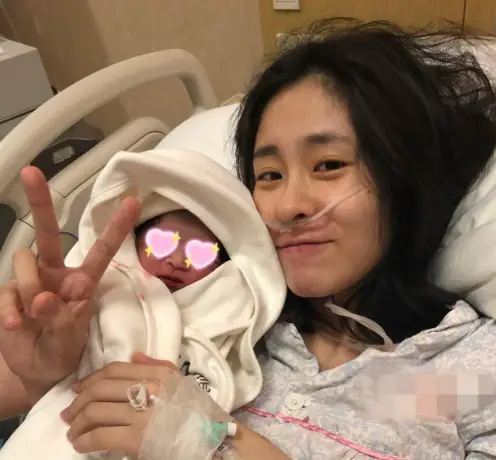 Diamond Zhang Bichen's daughter with her ex Hua Chenyu is pretty much a toddler now, but rumours about the circumstances of her birth have yet to be put to bed. This week, a friend of the singer decided enough was enough with the malicious rumours going around that she had her baby through a surrogate which is still considered illegal in China. Taking to social media to deny the surrogacy accusations against her friend, she also shared a few more details and even pictures of Zhang Bichen in hospital.
Taking it from Someone Who was With Zhang Bichen Throughout Her Pregnancy
Apparently, the fact that rumblings continued to linger about Zhang Bichen using a surrogate pushed the singer's friend to deny the malicious rumours against her. Her friend further backed up her statement by sharing photos of Zhang Bichen with her pregnant belly and also after giving birth as "proof" that there wasn't a shred of truth to it all. Moreover, the singer's friend lamented the absurdity of the situation wherein a mum needs to prove that she birthed her own baby herself.  "I was with her every step of the way from pregnancy and prenatal check-ups, and I was also there to welcome this little angel who only weighed 1.76 KG when she came into the world at only 33 weeks old."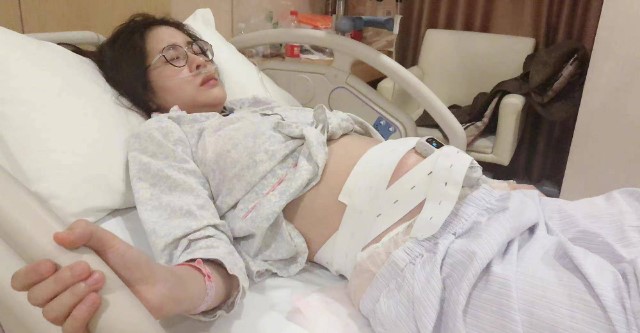 In response to the negative chatter, her friend also said that tolerating such rumours and slander only condones the growth of maliciousness, and that while "what I can do is limited, I will do my best". Lastly, Bichen's friend urged everyone to let the past go and instead look forward to the future. This is perhaps her response to accusations that fans of Bichen's ex were the ones that started the surrogacy rumour.
Last year, the singer and ex-boyfriend Hua Chenyu made waves when they suddenly surprised everyone by announcing that they have a one-year-old daughter whom they are jointly parenting even though they aren't married.
Source: 1