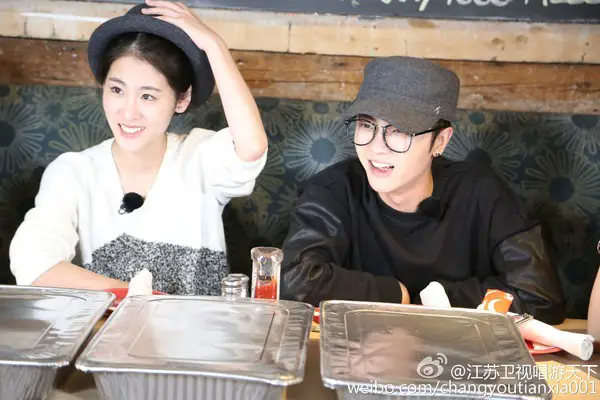 It's been a crazy week in Chinese entertainment what with the scandal surrounding Zheng Shuang's surrogacy plastered all over the news and on its heels comes the shocking revelation that Chinese singers Hua Chenyu and Zhang Bichen who were rumored to be dating back in 2018 actually have a daughter together. Prior to that, they were also both on the 2015 reality show Be the Idol 唱游天下.
Recently, the internet went rife with rumors that a top male artist has secretly become a dad, that his wife is also in the industry and they went to complete their hukou (household) registration on Jan 21. As netizens narrowed down the possibilities to the two singers, Hua Chenyu confirmed the news the next day by taking to social media to say, "Yes, we have a child together."
Zhang Bichen Gave Birth to Hua Chenyu's Daughter Without Him Knowing
Full translation of Zhang Bichen's message on Weibo: "I hope everyone can have the patience to let me finish talking.
In the fall of 2018, when I found out that I was pregnant, I was totally dumbfounded. Although Huahua and I were together and looked forward to a life together in the future, the plan did not include getting married and having kids, at least not in the next few years, so I was complete panicked and didn't know what was the right thing to do. Perhaps for me, having a child with the person that I love before I'm 30 is my biggest dream besides singing and being a singer. But when I made the decision to give birth to this child, I was so confused that I didn't know how to tell Huahua, nor did I consider how he would respond to me, so I chose to leave, I chose not to tell him and to do it all by myself.
I left him without giving any reason for why I left. I just told him that we should stop contacting each other. For a long time, I didn't answer his phone calls or reply to his WeChat so that he couldn't find me. Slowly, we lost contact. I know that I was very stupid to do this, but I was so flustered and scared. At that time, this matter was far beyond everything that I knew so without Huahua's knowledge, I completed my pregnancy and delivery alone and successfully upgraded to motherhood.
As the baby grew up, I truly grew more and more into the role of a mother. I felt that I had made a very irrational decision. I deprived the child of the right to have a father and at the same time, deprived Huahua of his right to be the child's father, so I had to tell him that he has a daughter. I found him afterwards, he was stunned but after the initial shock, the moment he saw his child, there's no hiding the warmth and joy in his eyes. He told me that he regrets not being able to accompany me through my pregnancy. He said that the child should have a complete hukou so we went ahead and completed our household registration. He told me at the time that he would love this child, make her happy and provide her with a healthy and happy environment growing up.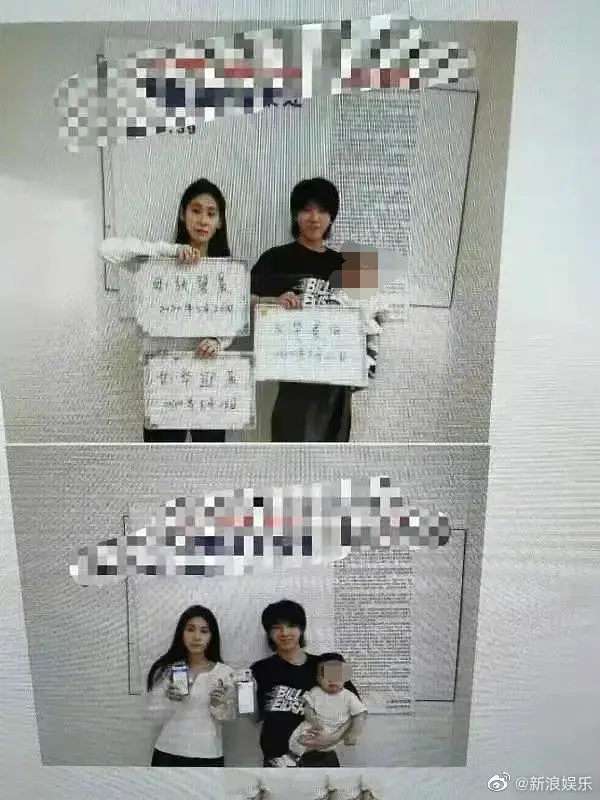 Therefore, even though we have been separated for so long and our lives have changed a lot during this separation, we worked hard to reconnect, the most important thing was to let the child feel loved and to have the warmth of family. The child is healthy and smart, she is surrounded by so much love everyday, her grandparents, her maternal grandparents, her father and her mother love her very much. She is really growing up every well.
I'm sorry to hide this matter for so long. All of the hiding was done more so to protect this child, to let her thrive in a peaceful and happy environment and provide her with a life full of love. I'm very sorry to the fans and to everyone concerned about us. Thank you for reading this."
Raising Their Daughter Together Without Getting Married
Meanwhile, Hua Chenyu also took to social media to say: "The arrival of this child really healed me a lot, I am very happy that the heavens brought me such a special gift. Although it was very sudden, I am very happy and we will give the child a healthy and happy environment."
He also shares that their daughter loves music too and is growing up well. Hua Chenyu explains that they chose not to disclose the childbirth because things were a bit complicated and that he's afraid of worrying fans if he couldn't explain things clearly. At the same time, it was to give the child a quiet environment without the attention from the outside world. Now that the truth has been exposed, he said that they will openly face everyone's doubts. He ends with a message saying that fans would likely feel that it's very sudden but he hopes for everyone's understanding and thanks everyone.
When contacted by Sina Entertainment, Hua Chenyu's side revealed that the singer is currently single and that both parents are dedicated to raising their daughter without getting married. The baby's name is revealed to be Hua Yingchen 华迎晨, taking after her father's surname and her mother's name Chen. Her English name is Judy.