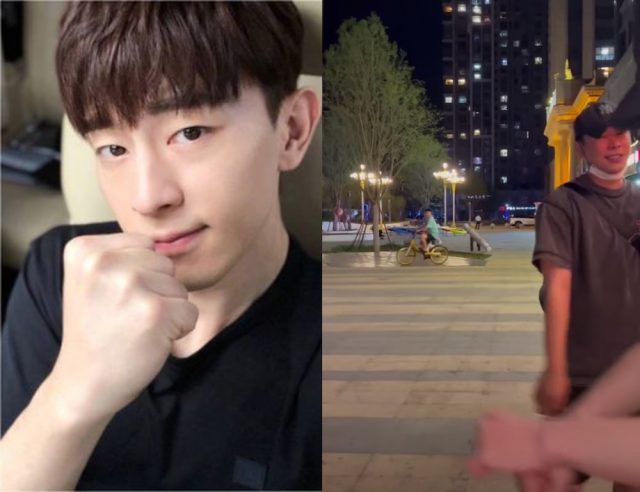 Since his tax evasion case last March, Deng Lun has been staying out of the public eye this whole time. Recently though, the actor ushered in his 10th year in the industry on June 10. Hard to believe it has been ten years since his made his acting debut in Flowers in the Fog.
Deng Lun Quietly Celebrates 10 Years in Showbiz
Since a meet and greet event is out of the question what with his situation and the pandemic, many of his fans have taken to sending giant flower bouquets to the Fire Room (火社) which are hotpot restaurants he owns. So much so that it was practically overflowing with a sea of blooms all the way to the outside in different branches. Moreover, a fan also shared that the actor dropped by a Fire Room restaurant to celebrate with them, saying he even ate cake, signed autographs and read fan mail.
Meanwhile, fans were also recently able to catch a rare sight at him thanks to a video uploaded by a former assistant of his named Gong He (宫贺) or He He as he's fondly called. In He He's Douyin clip which was about learning how to cycle, fans spotted what appears to be Deng Lun after hearing his voice in the background and believing him to be the man out of frame whose arms can be seen for a split second. Although Deng Lun only appears briefly at the very end of the clip, the actor appeared to be in high spirits.
Tax Fraud
In March, the Night Wanderer actor was fined a whopping RMB 106 million (approximately US$ 16.6M) for tax evasion. He was also found to have underpaid personal income tax amounting to RMB 13.99M (around US$ 2M) in the period between 2019 and 2020. When news of him committing tax fraud became public, Deng Lun immediately apologised for his transgressions and said he's fully cooperating with the tax authorities.
As for the consequences, while it didn't appear to be as bad as Fan Bingbing's who suddenly disappeared from the public eye in 2018, several of his endorsements pulled the plug on his contracts and many of his projects remain unaired. His social media accounts and that of his Studio's were also shut down.
Source: 1