It's been four years since Yang Zi and Qin Junjie announced their breakup in 2018. However, speculation about them were reignited due to paparazzi photos of the two eating at the same restaurant in Hengdian.
Entertainment blogger "Melon-eating Girl Zhang Xiaohan" revealed that the two were photographed on May 7 entering a restaurant one ofter the other. According to their reports, Qin Junjie left first at around 10:30 p.m. then Yang Zi left with two other women thirty minutes later. Both actors are in Hengdian because Yang Zi is currently filming her drama Lost You Forever (长相思) while Qin Junjie is filming his new drama Heroes (天行健).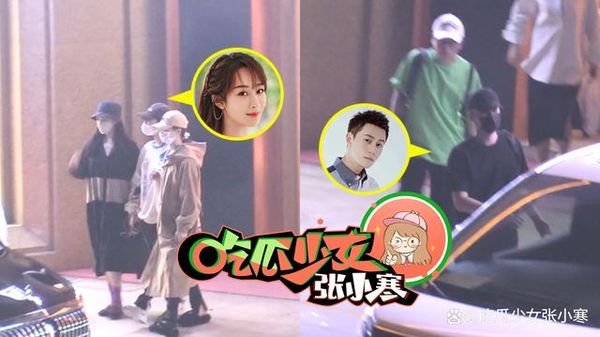 According to Sina Entertainment, Yang Zi has denied rumors that she had dinner with Qin Junjie. In a response through her staff, she said, "No truth to this, just dinner with other friends." The same day, Qin Junjie's new drama Heroes was also announced which immediately drew flak due to the timing of it coinciding with the rumors.
Qin Junjie took to social media to deny any involvement, "I didn't find the paparazzi! You can scold me, but don't scold the drama! Also, what was filmed was pure nonsense!" Meanwhile, Qin Junjie's studio also issued a statement saying they initially had no intention to occupy public resources; however, they can no longer tolerate those secretly taking photos, creating rumors and maliciously interpreting and disseminating them. Hence, they have entrusted matters to their lawyers.
Source: 1