Tax evasion is no laughing matter. So when rumours started flying about how Zhao Liying could've evaded paying the right taxes for her Who is the Murderer 谁是凶手 contract, you can be sure the actress will do everything she can to set you right. In a statement from her lawyer condemning the actions of those insisting on fabricating false rumours against her and "grafting the branches of a flower onto a tree", they confirmed that they've already filed a case against those involved. They also added that they will continue to collect evidence and file complaints against folks who continue to spread malicious content.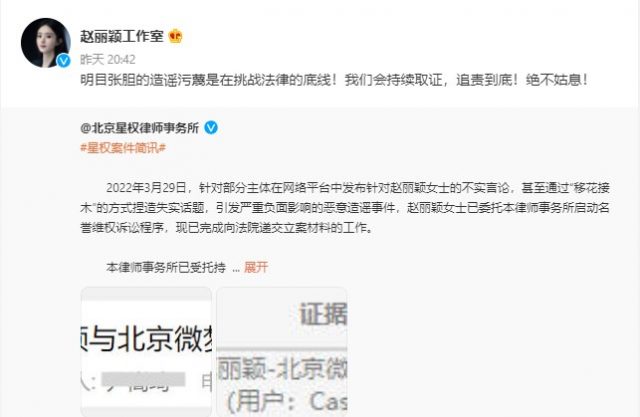 Similarly, Zhao Liying Studio added their own warning whilst also reposting the same statement from her lawyer. "The blatant rumours and slander are challenging the bottom line of the law. We will continue to collect evidence and pursue accountability to the very end. Absolutely never tolerate!"
A Fair Warning Against Rumourmongers to Beware
Likewise, Who is the Murderer's official page also issued their own little reminder against gossipmongers. "Be careful when you speak, it is illegal to spread rumours." The post was accompanied by a GIF of Zhao Liying's character Shen Yu from the series with the caption "I'm watching you".
Source: 1