She's back! Alien girl Xiaoqi returns to earth for more shenanigans in the second season of My Girlfriend is an Alien 外星女生柴小七2. With the pandemic pushing back plans for the sequel just a little bit, there's finally some good news on that front given that the series which kicked off filming in late October last year just wrapped filming activities this week!
For the drama's upcoming sequel, Wan Peng and Bie Thassapak Hsu (Xu Zhixian) return to reprise their roles as the adorable Xiaoqi and the "cold on the outside but secretly a softie" Fang Leng. With the pair finally together, are we going to be hearing wedding bells soon? Well, maybe not just yet. While the couple is ready to say their "I Do's" to each other, trouble in the form of her first love Jiang Shi Yi comes a-knocking. Expect speed bumps ahead as the folks from her home planet have other plans by sending over Jiang Shi Yi to brainwash her.  
My Girlfriend is an Alien 2 also stars actor Wang Youjun who comes back to reprise his role as Fang Leng's younger brother Fang Lie, Chen Yixin, Wan Yan Luo Rong as Jiang Shi Yi, Zhao Guanyu and Shu Yaxin. Actress-turned-producer Alina Zhang Meng and Hong Kong veteran actor Eddie Cheung Siu-fai make special appearances.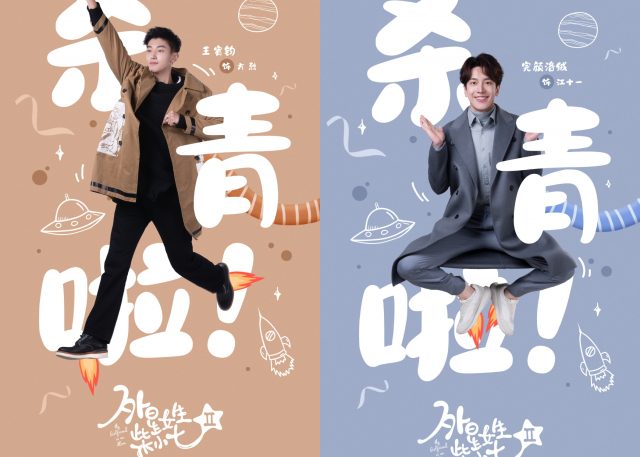 Source: 1