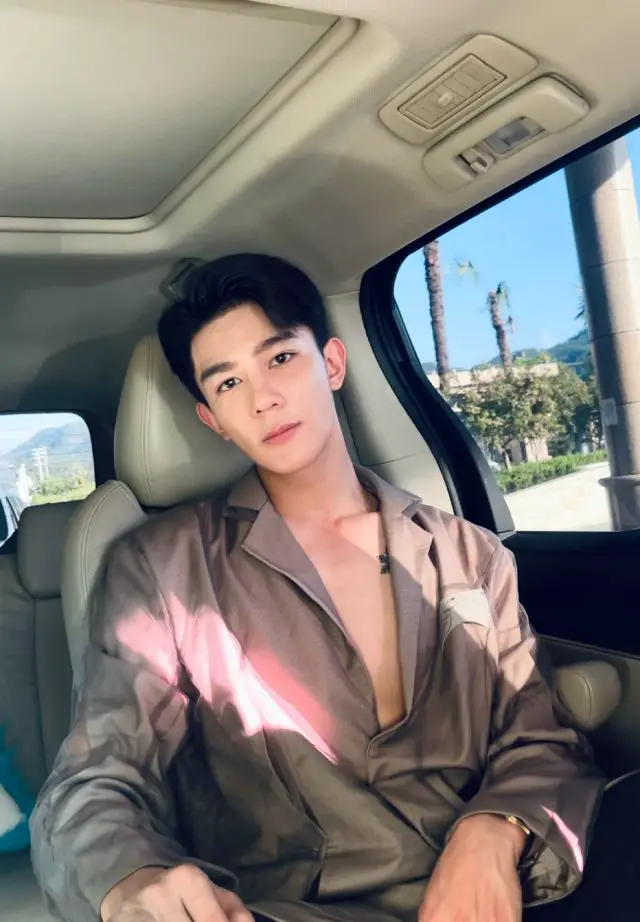 When we hear about celeb encounters with paparazzi and daipai, it's usually a bad or scary story. That makes young idol Xia Zhiguang's recent paparazzo experience a wee bit unusual since it's very rare that we hear celebs initiate an interaction with the paps who follow them.
The other day, a paparazzi account with the handle Melon Eating Girl Zhang Xiaohan (吃瓜少女张小寒) excitedly reported that the X-Nine / former R1SE member spotted another paparazzo friend following him home on his rideshare from the airport. What happens next will totally blow your mind because it's so unexpected! A few kilometers before reaching home, Xia Zhiguang apparently hopped out of his rideshare and told her colleague that the rideshare "trip" has been completed. "You can drive me home then", he said whilst proceeding to drag his luggage along towards the paparazzo's car and hopping in. The singer also revealed he's afraid of being spied on so he moved three times in a year.
Later, the paparazzo in question reposted Melon Eating Girl's post on his own page to confirm the story. "Yup, it is true!!!" Xia Zhiguang didn't mooch off a free ride from him though said the paparazzo as the singer also invited him to have dinner … it's just that he'd already finished eating before receiving the invitation.
Towards the end of October this year, the same paparazzo posted gifs of Xia Zhiguang buying milk tea and having a hotpot dinner by himself and Netizens now suspect that it may have happened on the same day he invited the pap to have dinner. It must have been real awkward though (and weird) to be eating dinner with a pap sat beside you clicking away whilst you ate alone and then leaving on the same car together.
Meanwhile, although Netizens found the situation funny, many also left messages asking him to stop following the singer any further and to leave him his privacy.