Contrary to what Wang Xiaofei may have led us to believe when he said Barbie Hsu's surprise divorce announcement was all a misunderstanding and that things are fine between them, it appears the couple have really called it quits. Taiwanese media have reported that Barbie Hsu petitioned for divorce from her husband of ten years at the family court of the Taipei District Court in early November. This was separately confirmed by a statement made by Barbie's agent who said "after careful deliberation by both Mr. Wang Xiaofei and Ms. Hsu Shi Yuan, the two have decided to amicably dissolve their marriage and have recently gone through the relevant processes."
Mediation
Negotiations on how the couple's assets will be divided is reportedly being done outside of the court with the results of the pair's divorce mediation to be announced in the near future. Amongst the assets that will be split between them are two luxury properties located in prime locations (including their current residence) purchased under Barbie's name worth NT$600 million and Wang Xiaofei's S Hotel which is worth NT$ 350 million.
Another important discussion taking top priority is the custody arrangement of Barbie and Wang Xiaofei's two kids – a daughter aged 7 and a son aged 5. Both children are currently living with their mum in Taiwan.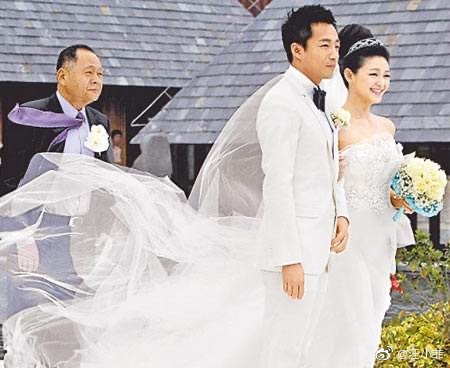 To be completely honest, today's divorce confirmation is not that of a big surprise. Ever since Barbie made her sudden announcement last June, the question of "are they" or "aren't they" has always been on top of everyone's minds. Back in September, Wang Xiaofei confirmed that things were just fine between himself and his wife. He had just returned to Taiwan and was under quarantine when he held a live stream on Douyin to answer questions.
However, when the tycoon flew back to China at the end of October, rumblings of a divorce started anew after people noticed content featuring Barbie were scrubbed from his Douyin account. In fact, people "in the know" pointed out that Wang Xiaofei's visit to Taiwan in September was not because of Barbie's birthday on October 6 as people thought, but to discuss the details of the divorce.
And, what's even more telling this time now that the cat is out of the bag, is that unlike previous divorce rumours which Barbie's mum brushed off as a simple quarrel, both Barbie's mum and Zhang Lan – Wang Xiaofei's mother, did not deny it any more.
Source: 1