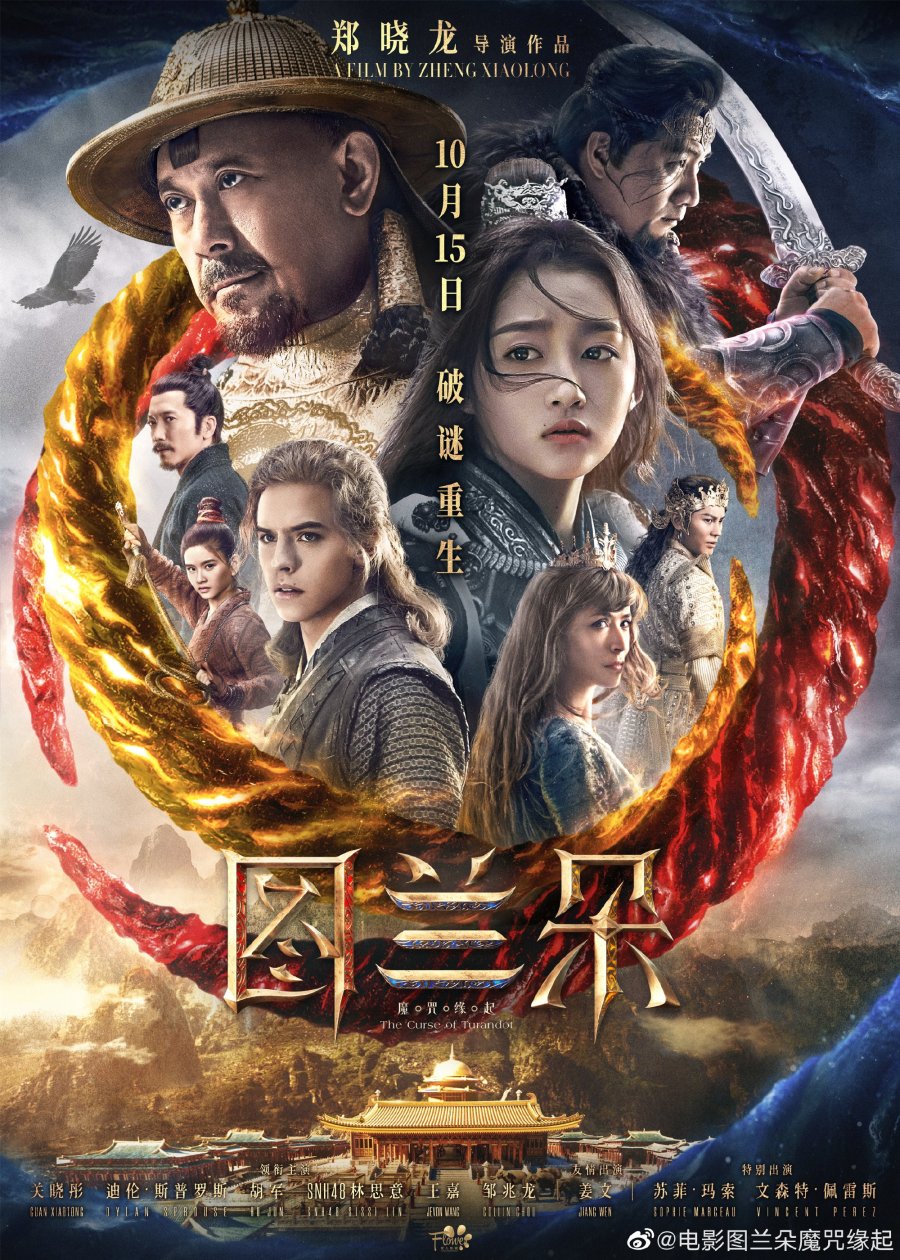 The Curse of Turandot 图兰朵魔咒缘起 starring Guan Xiaotong and Dylan Sprouse has locked an October 15 premiere three years since filming was completed in July 2018. As someone who grew up watching Dylan Sprouse since his The Suite Life of Zack and Cody days, I couldn't contain myself! After all, it's not everyday that we see a Hollywood actor in Chinese entertainment.

The Curse of Turandot is adapted from the 1926 opera Turandot by Italian composer Giacomo Puccini. The story follows Princess Turandot who is cursed by a mysterious power that will cause her to lose her humanity. A man must solve three riddles in order to save her. All of this takes place as chaos descends their kingdom. It sounds like your standard adventure romance though it does seem to have all the elements you'd need for an enjoyable movie.
Besides, I think the couple pairing between Guan Xiaotong and Dylan Sprouse is so unlikely that it's amazing and fans seem to think so as well! The movie also features a strong supporting cast with actors like Jiang Wen as the King and Hu Jun as the general. French actress Sophie Marceau and Swiss actor Vincent Perez also star.
Apparently, Dylan had to learn Mandarin, sword fighting and horseback riding in six months?? I've been learning mandarin for half of my life and I still can't speak as well as him. It's his speaking voice we hear in the trailer though it's likely that his character will be dubbed by a voice actor in the actual film.
Anyways, I want to know your thoughts on this and how you feel about Dylan Sprouse starring in his first ever Chinese movie. Comment below!
Source: 1