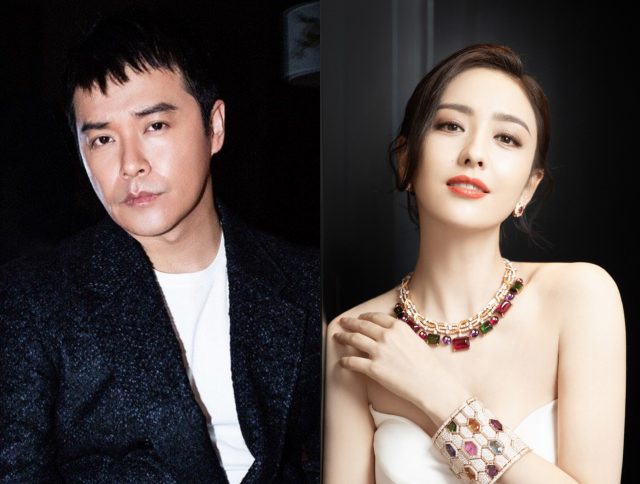 After years of speculation, it finally happened. Celebrity couple Chen Sicheng and Tong Liya have just called it quits on their seven years of marriage. The couple separately made their divorce announcement today, May 20, on Chinese Valentine's Day of all days.
Sharing a photo on social media to accompany the news, Chen Sicheng put up a photo of Tong Liya with their son Duo Duo which he captioned "The story of 2011 to 2020 is over…both of you will always be the people I love the most. Standing by you as you change to a different identity @ Tong Liya." Meanwhile, Tong Liya kept things short with her message to her ex-husband: "Life is worth it, and the future, promising. Thank you @ Chen Sicheng".
Chen Sicheng and Tong Liya worked closely together back in 2010 on Chen Sicheng's directorial debut – the film Beijing Love Story 北京爱情故. Two years later, the pair announced their relationship on variety show Happy Camp. It wasn't until two years later though when the couple finally tied the knot in gorgeous Tahiti. Chen Sicheng and Tong Liya have a son called Duo Duo born in 2016.
In 2017, Netizens were abuzz with rumours that a divorce was imminent after Chen Sicheng was embroiled in a cheating scandal that alleged he spent the night with two women. That same year, Tong Liya was also spotted not wearing her wedding ring. While the couple have debunked the rumours that time, that doesn't mean people were convinced.
In the years that they were married to each other, the couple continued to be plagued by rumours that they were headed towards divorce. In fact, it doesn't appear many were sad (or surprised) by the news that they were separating if the number of likes on both their announcements is an indicator. Instead of words of comfort, "congratulations on being single again" appears to be the major sentiment in the many messages fans left on Tong Liya's announcement. "He's not worthy of you" said one fan whilst another said "Really? For real?? At last! Sister has to find happiness!".