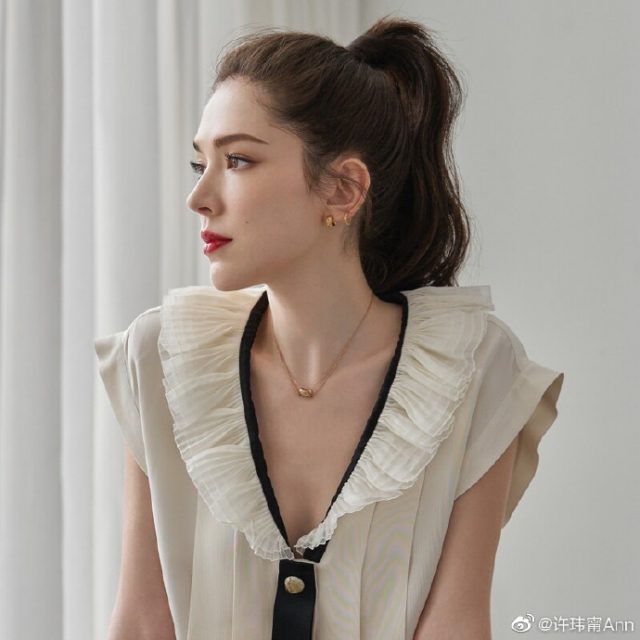 Tiffany Ann Hsu is making headlines today after Taiwanese media reported that a friend of hers said that she is divorced. Tiffany Hsu got out of a high-profile relationship with ex-boyfriend Ethan Ruan in 2015 after dating for eight years. Tiffany made her new relationship public in 2017 after being spotted with her non-showbiz beau Liu Younian. They seem to have been going steady ever since with marriage rumors cropping up at the end of 2018 which Tiffany denied.
Last month, Tiffany Hsu's response about her marriage plans surprised many because she said that she has no partner to marry. Taiwanese media reportedly reached out to her friend who confirmed that Tiffany Hsu and Liu Younian got divorced last year after 2 years of marriage. Because of the pandemic and their long-distance relationship that often saw the two in separate places, they could not adjust well to being husband and wife and ultimately decided to go back to being friends.
When asked to comment, Tiffany Hsu's agent said they've previously responded that Tiffany has always been focused on work. They won't be issuing a response regarding her private life and thank everyone for their concern.