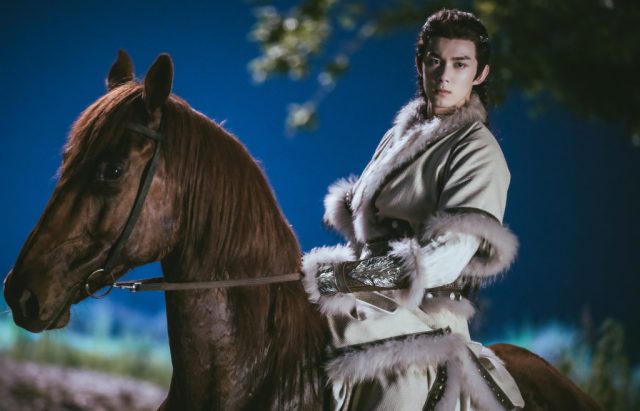 Part of being an actor includes transforming your body when the role calls for it. While he's no Christian Bale – the English actor who's the master of all body transformations capable of swinging his size up or down in a matter of months, The Long Ballad 长歌行 star Leo Wu Lei confesses he actually trained for four months just to get his body in the right shape to film his shirtless scene in the series.
In a recent interview with his The Long Ballad co-stars Yi Daqian and Kudousi Jiang Ainiwaer who he became quite close to when they bonded over their interest in working out, Wu Lei and his cast mates joked around about who managed to outwrestle who whilst arm wrestling. The trio also reminisced about some of the behind the scene clips they were being shown, including several shots of Wu Lei doing push-ups, dips and pull ups during his downtime on set.  
In one of the scenes, Yi Daqian's character Mu Jin was tending to the giant gash on Wu Lei's back. All three actors were pleasantly surprised at how well Wu Lei's body looked on camera with his super cut abs and defined biceps. Turns out four months of prep plus a few extra last minute reps with the weights, a couple of sit ups and push ups whilst waiting for the hair and makeup folks to finish doing their thing paid off!
But clearly, being in tiptop shape for the cameras also required a lot of self control and discipline not only when it comes to working out but in eating healthy as well. Daqian and Wu Lei said they only ate out in a restaurant once throughout filming… and that was in a hotpot restaurant to celebrate AFTER they finished filming Wu Lei's shirtless scene!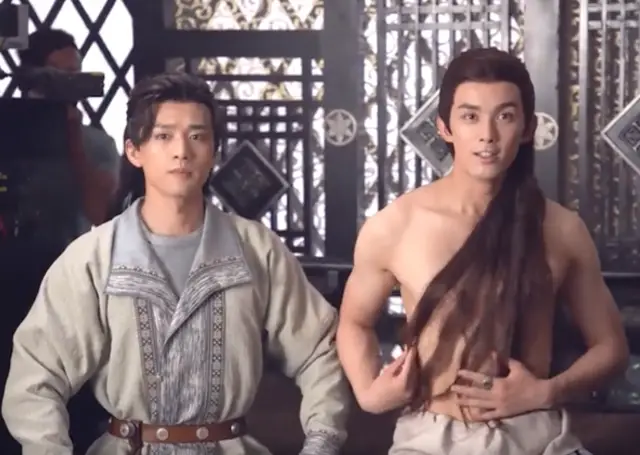 Leo Wu Lei currently stars as Ashina Sun, the adopted son of the Great Khan and Dilraba Dilmurat's love interest in the drama adaptation of the manhua written by author Xia Da in the Tang dynasty drama entitled The Long Ballad.
Source: 1