Unbeknownst to many of us, Skate into Love's Steven Zhang Xincheng quietly slid towards the finish line as his new drama The Day of Becoming You 变成你的那一天 opposite new leading lady Liang Jie wrapped up filming today January 11. The drama's production has pretty much kept a tight lid on the details surrounding the show ever since filming began and it wasn't until today's wrap ceremony that they spilled anything at all. So aside from Steven Zhang and Liang Jie, today's announcement finally confirms the rest of the cast including Zhao Zhiwei, Vian Wang Wei, Zhou Shiyuan, Su Xunlun and An Ge.
The Day of Becoming You is a romantic comedy that sees both Steven and Liang Jie's characters do a switcheroo and literally become each other ..becoming ..well, YOU. A bit Freaky Friday-ish isn't it with the switching bodies part. Now Steven has to play an entertainment reporter whilst Liang Jie the male leader in a popular boy band!
The drama marks Steven Zhang and Liang Jie's very first collaboration together. So if you're quite used to seeing Liang Jie paired up quite frequently with her You are My Destiny and The Eternal Love co-star Xing Zhao Lin – four times in fact, it might be a little weird at first to see her with a new leading man. But let's give it a shot hey? Who knows, their chemistry might actually nab a winning gold medal!
Here are some photos released by the drama showing the actors at the drama's wrap up party today.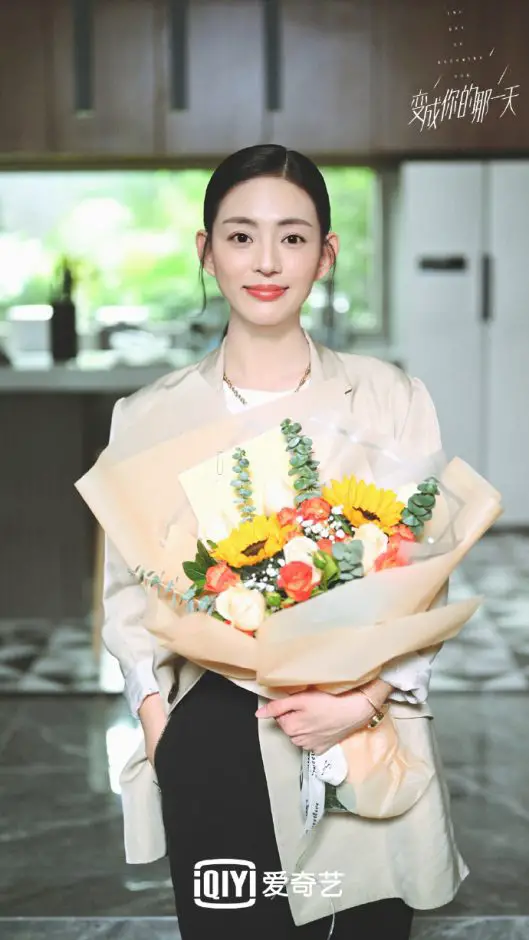 Source: 1