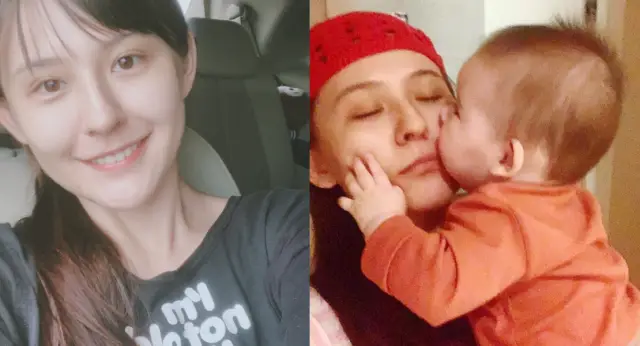 On December 4, the 34-year-old Chinese model-actress Reyizha shared a photo of herself and a baby giving her a little peck on the cheek with the caption, "I am your wings. You are my medicine (heart). I will never fall down. Grow up well." 
Reyizha whose full name is Reyizha Alimjan is a Beijing born native of Kazakh descent. In recent years, she has repeatedly spoken against cyberbullying and opened up about suffering from severe depression and how she was able to put the worst behind here even though she was still taking medication.
As there is little news about Reyizha's dating life, some netizens were surprised by the photo and didn't know what to make of it. Reyizha took to Weibo once more to explain that she has indeed become a new mom. She writes, "Aside from being an actress, I am even more a mother. Next, I will share my simple and true experiences after pregnancy from breastfeeding to parenting to all the moms." Through a video of her singing to her baby girl, Reyizha expressed that her daughter has taught her to be strong, brave, tolerant and that she's happily facing the uncertainty of the future.
Source: 1