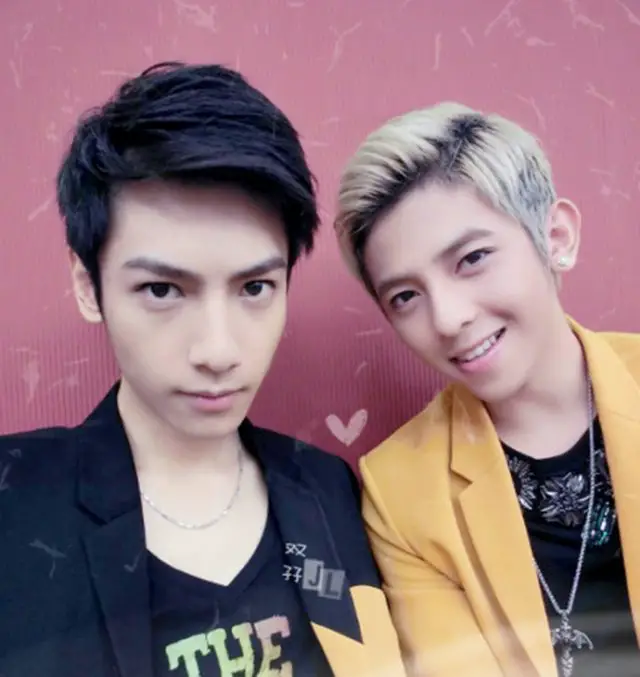 Did you know that before making it big as an actor, Leo Luo Yunxi used to be one half of the singing duo Double JL 双孖JL with singer–actor Jason Fu Longfei? It's kinda surprising isn't it, what with the little interaction the pair have had with each other over the years. But thanks in part to the individual bios of each contestant participating in the male celebrity survival show Shine! Super Brothers 追光吧!哥哥, we're all given a timely throwback to a baby Luo Yunxi and a baby Jason Fu sporting spiky boyband hairdos whilst singing and dancing together now that Jason is a contestant on the show.
If you've never heard of Double JL, chances are it's probably because the pair's stint as a duo was quite short lived as Double JL disbanded only a year after its debut in 2012. Both artists predictably went solo, but it was Luo Yunxi's star that seemed to shine brighter after his acting career started to take off thanks to his drama My Sunshine. Jason on the other hand focused more on his singing career. He was a mentor singer-songwriter in the reality show Unlimited Song Season无限歌谣季 which paired professional musicians with trainees and is now a contestant in Shine! Super Brothers. Like Luo Yunxi, he's also dabbled a wee bit in acting but not to the degree of Luo Yunxi's success. If you've seen 2017's Master Devil Do Not Kiss Me and last year's The Night of the Comet, Jason Fu should be a familiar face.
It's been a long while since both Luo  Yunxi and Jason Fu have interacted with each other professionally and on social media. If anything, wouldn't it be interesting to see a Double JL reunion with the pair of them performing on the same stage once again?