The official page for the wuxia drama Legend of Fei 有翡 has been teasing us aplenty with a flurry of stills and even cartoon caricatures of its characters ever since the first of December hit, and now we finally know why.
Say hello to Zhao Liying, Wang Yibo and the rest of the cast because the 51 episode long drama adaptation of Priests' novel of the same name has just announced that it will already premiere exclusively on Chinese online video platform Tencent starting December 16, 2020!
Admittedly, the Tencent premiere is a wee bit unexpected since there has been a lot of speculation that the drama will likely end up on Hunan TV. After all, the network is home to Zhao Liying's hit dramas like Journey of Flower, Princess Agents and The Story of Minglan. Similarly, it is also home to Wang Yibo who is a regular host on Hunan TV's talk show Day Day Up 天天向上.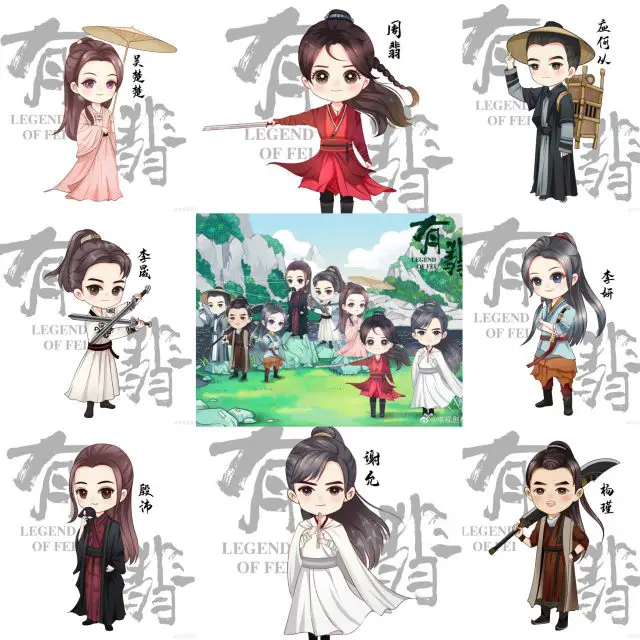 What's more, instead of the usual 8pm broadcast time for dramas, Legend of Fei will have an early release tomorrow morning at 9am! Granted, people might have school or work which makes this quite an unusual time slot, but I'm sure avid fans will still find a way to watch this.
Update: Here's another surprise! Legend of Fei made a sudden premiere tonight (Dec 15) on Hubei TV with episodes 1 and 2 released ahead of the online release on Tencent.
Legend of Fei Synopsis
Many years ago Nandao hero Li Zheng – Zhou Fei's grandfather, became master of the forty eight bandit villages he was ordered to establish to keep order in a chaotic pugilist world. After Li Zheng dies of illness, his daughter Li Jinrong (Che Xiao) takes over as the head of the house and marries Zhou Yitang. The couple have a daughter who they named Zhou Fei (Zhao Liying).
When Zhou Fei turns thirteen, she attempts to run away from home and almost dies in the process. Fortunately, she is rescued by Duan Wang Xie Yun (Wang Yibo) with whom she later forms a close friendship. Three years later, their paths cross again. Together, Zhou Fei and Xie Yun embark on a journey of growth and adventure, stumbling across old masters in the pugilist world whilst also unraveling a conspiracy.
Legend of Fei also stars a few other industry notables like Zhang Huiwen (Nirvana in Fire 2), Chen Ruoxuan (Novoland: Eagle Flag), Zhou Jieqiong from Produce 101 as well as Sun Jian, Zhang Xinyu, Leng Jiyuan (The King's Avatar), Che Xiao, Geng Le, Dong Xuan and Hu Bing.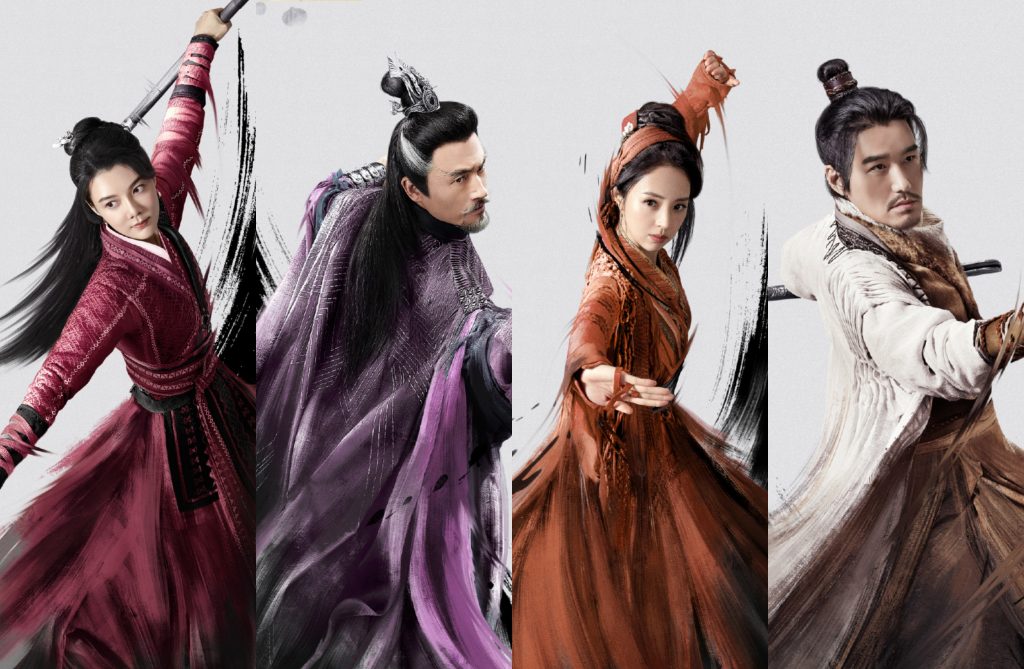 Wang Yibo Contributes a Song to Legend of Fei's OST
Oh, I forgot to mention that the drama also popped out a teaser of the OST sung by Wang Yibo for the drama. The song which has been trending on social media since its release is entitled Xiwei 熹微. Surprisingly though, quite a few netizens gave it a thumbs down saying it "sounds bad". This was actually the trending hashtag for the song which rumour has it was the handiwork of anti fans.
Nonetheless, don't you worry because Wang Yibo's castmates have his back. Zhou Fei herself aka Zhao Liying gave the song her rousing endorsement when she posted "Sounds Good!" (好!听!) on social media. The rest of the cast also followed suit, echoing Zhao Liying's "Sounds Good!" on their own social media pages in full support of Wang Yibo's new song.
Release Date: December 16, 2020 on Tencent
Don't forget to vote for your favourite Chinese dramas in 2020!
Source: 1