It's been an eventful week for the R1SE boys as two of its members, Ren Hao and Xia Zhiguang, have been keeping wagging tongues quite busy after finding themselves involved in back to back dating controversies.
Blind Item Refers to Ren Hao?
Yesterday, Ren Hao was the talk of the town after speculations surfaced that he was the ex-boyfriend actress Zhao Mengjie was referring to in her post. On October 14, the actress, writing under the account "Zhao Wenrou" on Weibo, had written a post detailing her four year relationship with an idol hopeful that began in 2016 and ended spring of this year. Since her ex had big dreams to be an idol, she said she kept their relationship strictly under wraps and went to great lengths to help him achieve his dream. She even went so far as to support him both financially and emotionally. Despite the uncertainty of their situation (he was still an idol hopeful at that point), she said she believed in the strength of their love.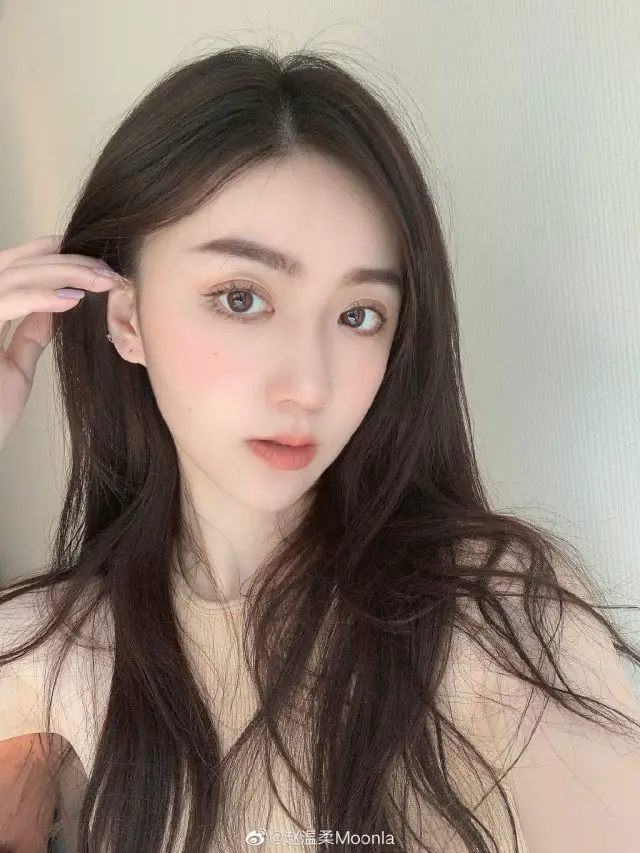 According to Zhao Mengjie, their relationship soon began to sour once her ex finally got his big break and debuted as part of a boy band. For one thing, the couple were forced to make long distance work and that really worried her. There's also the added pressure from his management as well as the outside voices that kept chipping away at their relationship. In the end, it all fell apart after he kept lying to her and avoiding her.
Ren Hao's Cryptic Post
Hours later, Ren Hao put up his own post online which people think is his response to Zhao Mengjie. With all the metaphorical allusions referencing a story about the ocean (him?) and the moon (her?) though, the message was vague and enigmatic at the very least. In the end, he writes that the moon may be calm on the surface but it cannot accept that there are some places its light cannot penetrate. The ocean on the other hand is unwilling to reveal its burdens, nor does it want to show its frustrations and disappointments to the moon. "So the sun came out, the moon left, and the ocean was serene as before."
Two Timing Allegations
To further complicate things, on October 15, online influencer Sue Xiaozi took to Weibo to say, "#ZhaoWenrou's long post# So speechless that I can't sleep…… Broke up this spring? At the end of January he said I don't have a girlfriend but cannot date. . . The last time we went into an escape room, I thought you were just a simple ocean king, who knew you'd end up to be liar! Star chasing girls, keep your eyes open!!!"   
Now because a lot of fans were bashing her for the post, she put up a video a few hours later refuting them. In it, the influencer says "fans all came here to scold me saying 'oh you're so ugly can people even deem you worthy?' It's fine when you guys say I'm ugly, but to claim that I'm making things up is unacceptable."
The next few seconds on the video show a screenshot of a chat message from someone named Li Tianqi where she asks him to say "nanami". What follows is a sound bite of a man saying exactly that. The influencer explains that she only had that voice clip stored in her cloud backup (to let the fans hear his voice most likely). She also said that it was a friend who introduced them both, but because she wasn't entirely familiar about the boy band scene, she really didn't know who he was. From their chat, it appears the man introduced himself simply as Li Tainqi and says he's in Beijing for work. He also added that he's an interior design student. Because both of them were busy in the next year, they both agreed to meet up in Beijing on the 29th of January. However, because COVID happened, their plans to meet up fell through.
Ren Hao's Subsequent Apology
With all that's been said, Ren Hao put up another post just after midnight on October 16 apologising for the uproar caused by the interest in his dating life. He said:  "A lot of things have happened recently. I am most guilty because I mishandled my personal affairs which have caused great harm and negative attention to the team we all cherish -R1SE. Particularly, I want to apologise solemnly to my brothers. I apologize to all the 12s who support R1SE. Because of my improper behaviour, it affected the group and failed to live up to your expectations. As for the fans who have always supported me, I am very ashamed that I have let down your trust and support.
I never expected so many people would be involved because of this incident, which caused many people to have needless doubts and pressure from public opinion. I want to say sorry to all those affected by this incident, I have caused you a lot of trouble. I'm very sorry.
I will sincerely accept all your criticisms. As a member of a boy band, my words and actions not only reflect upon me, but it also represents R1SE. From now on, I will be strict with myself and will pay attention to my words and my deeds. I will focus my efforts to improve my professional capabilities. After discussing this with the company, I've decided to halt any personal statements other than talking about work on social media. I will devote my vacation and any spare time on closed training and learning. I will take it as a warning to myself, and to use this time to truly reflect, correct and improve myself. Please guide me."
Truth be told, Ren Hao isn't actually the first boy band member to disappoint folks with the way he bungled up his response to the brouhaha over his personal life. In fact, the censure received by Li Wenhan, a member of the South Korean-Chinese boy band UNIQ and leader of Chinese boy band UNINE, over the way he dealt with his denial of his rumoured relationship to former I Me girl group member Niki Yi Yizi  is still fresh on people's minds. Remember how he brushed off the speculation by saying he's putting his dreams of being an artist/idol first and that he's currently single? To which friends of Niki's allegedly replied to later on with a Jay Chou song "What Kind of Man" and some barfy emojis?
Xia Zhiguang's Mystery Lady?
Meanwhile, Ren Hao's bandmate Xia Zhiguang also fell under the spotlight today after he was papped behaving all BF-GF like with an unidentified woman. The pair was seen walking out of the house hand in hand. Later, when the woman looked up to address him, Xia Zhiguang carefully helped her tuck her hair back behind her ears. On their way home, the idea that the pair were in a romantic relationship was further cemented when the singer pulled her back towards him in a protective hug after a car zoomed past. Word on the street is that the mystery woman happens to be his Season 3 Super Nova Games co-star Zhong Lili, but with the mask and all, I personally can't tell.
Wajijiwa Addresses Scrutiny on Band Member's Personal Lives
To contain the situation, Wajijiwa Entertainment also responded to all the talk, saying that they apologise for taking up public resources with all the focus on the personal lives of some R1SE members. In their statement, the company says they respect the personal rights of their artists but that these rights shouldn't violate the principles of public order and good custom. They also emphasised that public figures should have a higher sense of social responsibility and have committed to continue providing a more comprehensive training to enable their artists to balance out their personal life with work.