Just a friendly reminder not to believe everything you see on social media. Thai singer-actor Mike Angelo totally shocked everyone when he broke down on camera and revealed that he is suing his ex, Sarah Casinghini. Contrary to the happy behind the scenes photos he usually shares on social media of himself with son Maxwell, it doesn't seem like all is well on the home front.
The star of the Thai version of the popular Kdrama Full House has already filed a lawsuit against his ex-girlfriend and the mother of his child Maxwell for keeping him away and has also talked about filing for joint custody in yesterday's interview. According to what he has shared, he has been trying to contact Sarah multiple times in the past to visit with his son but has been denied the opportunity every time.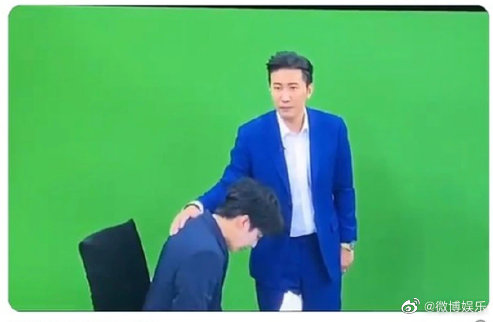 Just a few days ago, Mike Angelo penned a very personal message on social media emphasizing he doesn't have any intention of taking Max away from his mum. All he asks for is for them to jointly raise their son. He also shares that he wants to be named as Maxwell's legal father on his birth certificate, something Sarah wanted to wait to do until Maxwell is old enough to decide whether he wants Mike to do so.
The couple had already broken up but DNA testing proves that Mike is his father. Having already given his ex almost ten million baht to raise their son and maintain a lifestyle, Mike says he doesn't want to be a dad that merely pays for everything. "I want to be present in every stage of his life. I want to see him grow up and to give him as much of my time as I possibly can."
Career in China
In recent years, Mike Angelo has developed a small reputation in China where he's trying hard to build a career. It's reported that each time he shoots a project, he will mark the script in three languages and stays up until the wee hours of the morning learning his lines. His dedication seems to have paid off, with him landing roles in some Chinese dramas like My Amazing Boyfriend 2 and Wu Xin: The Monster Killer.
However, with COVID-19 throwing a damper on everything, the actor claims he practically has no income. With very few opportunities let alone for foreign artistes, he now has no choice but to dip into his savings to pay for Sarah and Maxwell's expenses which amount to around 100,000 baht (roughly 20,000 RMB) a month. He said that in order to save up, he doesn't even dare to eat out in a restaurant, and yet the heartbreaking part is that he can't even see his son.