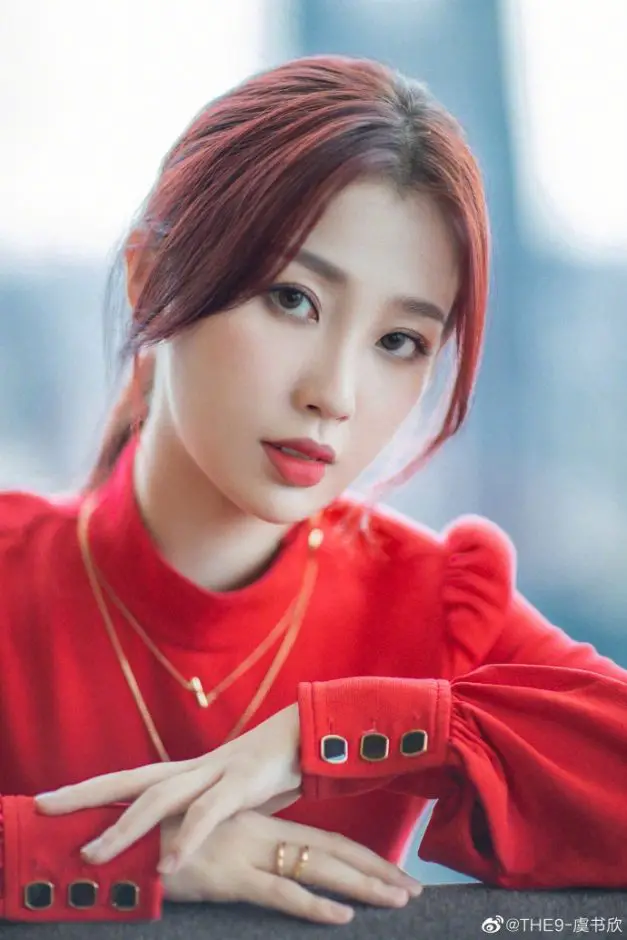 In a throwback to the good old days when everyone was pretty heavy handed in their use of Instagram filters *raises hand*, THE9's Esther Yu Shuxin shared a funny screen capture of a heavily filtered recording of herself versus the original unretouched look. The recording was shot as a promotional video for Dragon TV's Suning 818 Super Show tonight where THE9 is one of the performers. The actress turned girl group idol jokes, "I didn't realise the company needs to put on such a heavy filter to see me!" Indeed Esther Yu 's features particularly her nose were almost entirely washed out by the filter used.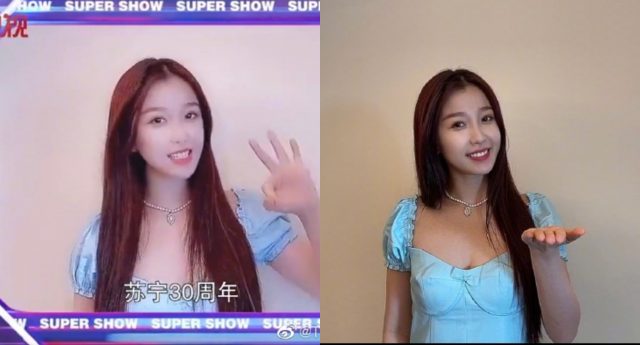 We're all a little guilty of applying one or two filters to make our photos look better. Bump up the exposure, dial up the contrast, tweak the saturation ..check check check. If we normal people do it, so do celebs especially since looking flawless in photos is part of their jobs. But sometimes it's better to use those filters sparingly you know?
While the almost white screen capture of Esther is enough to make any aspiring Instagram influencer itch to hit that edit button, I reckon this is nothing compared to Khloe Kardasian's selfie currently blowing up the internet. Did anyone see the celeb's side by side photos on Twitter? Whoa. Nevertheless it's always refreshing to see a celebrity game enough not take herself seriously and confident enough to show "real".
Source: 1