Love and Redemption might be one of dramaland's new-ish kids on the block, but that's not stopping the show's main couple, Cheng Yi and Yuan Bingyan from stealing viewer's hearts with their sweet feels. The pair has done a brilliant job so far and their chemistry is spot on. Speaking of chemistry, Cheng Yi and Yuan Bingyan dialled up the sweetness once again when they livestreamed a re-enactment of the scene where Sifeng leans in to kiss her and ends up with a peck on the cheek from Xuanji instead.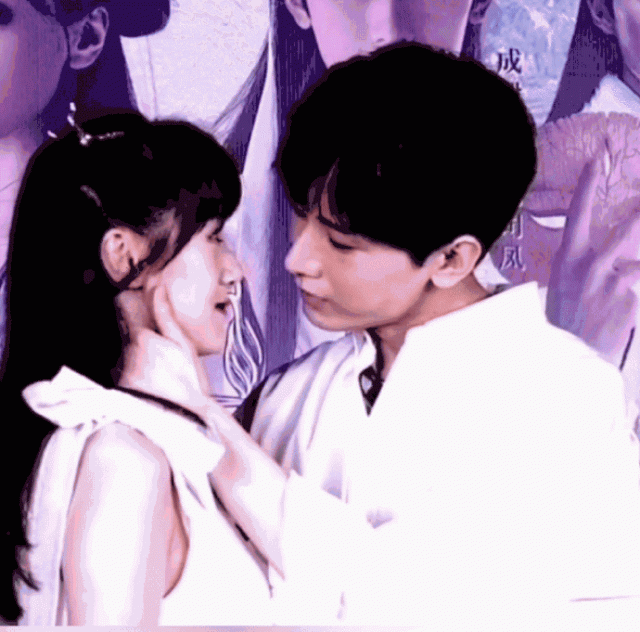 It's cute and all but girl, he was going in for more than a peck! But anyway, last night's re-enactment naturally caused a heated discussion, but don't let all that sugar fool you because it appears dramaland's newest couple was merely acting on cue.
As Yuan Bingyan says, "we haven't seen each other for a very long time. It was a little bit slow getting started and I definitely felt shy. But since we needed to re-enact something, and because this is our profession, I thought why not bring everyone something like this. You can't be embarrassed or shy to do anything if you're an actor." Cheng Yi also adds that "as an actor, immersing ourselves into our roles is very important. And our roles in this drama are already very much ingrained that we can easily step into our characters at the blink of an eye."
It's excruciating to watch all the heart-wrenching moments Sifeng has to endure because his darling love literally has no heart. At the very least I'm glad we can console ourselves with all the sweet moments they share together for the show. Is anyone watching Love and Redemption?
Source: 1