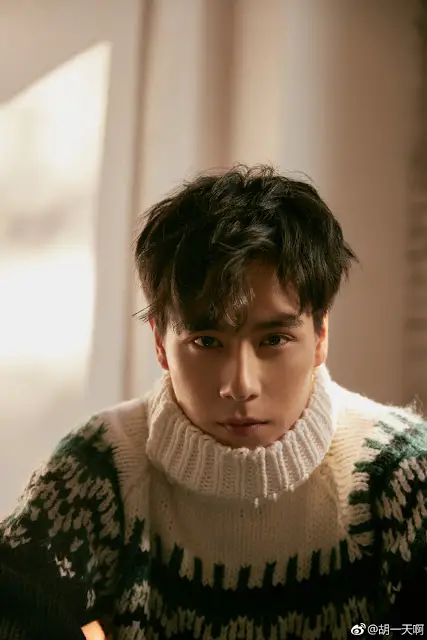 Today feels like a very unusual day for c-ent with the controversies from last year suddenly coming to a resolution all at once. 
Following his rise 
to fame in A Love So Beautiful
, 
Hu Yitian
found himself in the center of a scandal in 2018 after a leaked CCTV footage of him allegedly meeting a woman in her hotel room. 
A woman named
Bei Yebei
who claimed to be the person in the video came forward later on and meted accusations against Hu Yitian. She also leaked an audio where a man can be heard dissing his co-star (presumably Shen Yue) for not being beautiful. 
It has been almost a year since then, but the woman has brought up the issue once more, this time in support of Hu Yitian. 
On March 21, 2019, Bei Yebei used her old weibo handle Yinhe Beibei (
银河邶邶
) to retract her statements against Hu Yitian. She starts by writing 
that she did not receive any money and also shares that she will no longer be using weibo. 
With regards to Hu Yitian, she said that he never said anything bad about another artist and never said that his fans were annoying. He also didn't deceive her feelings. She let the media take things out of context and admits that he's actually a good guy. She says that she didn't realize how persistent people on the internet can be and she's unable to prevent the aftermath. She stresses that other people's opinions do not reflect her own. She got instigated and swayed by the biases of some people (who were not her friends) when she had gotten mad. She finally ends with an apology for being too terrible and for simply wanting to gain attention.