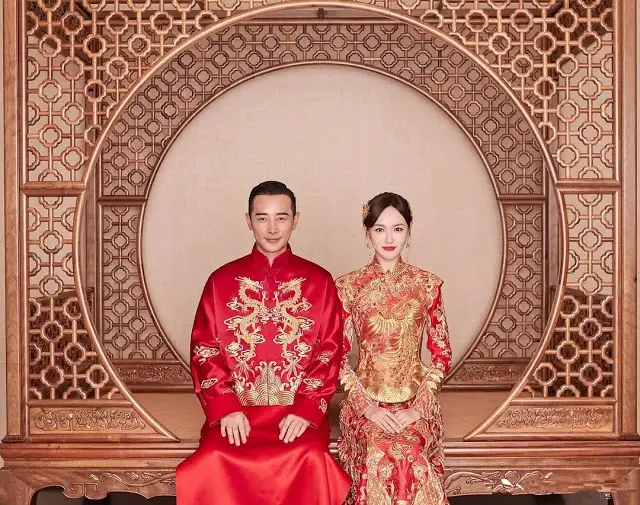 It's been over two weeks and let's be honest, we still haven't gotten over the royal-like wedding of Tang Yan and Luo Jin. 
Whether in Europe, Bali or China, it's beautiful to see a piece of tradition being preserved through the festive red and orange that many celebrity couples choose to wear – the bride is often in a qipao aka
 cheongsam dress and the groom wears the male equivalent called the changshan. 
Chen Xiao and Michelle Chen leave the traditional red for an energetic combination of colors.
Ady An and her non-celebrity partner Chen Ronglian keep it simple yet elegant.
Huang Xiaoming and Angelababy have matching dresses. 


Myolie Wu and her husband Philip Lee go for a black and yellow color scheme. Philip's robes though are quite plain compared to Myolie.
Cecilia Liu and Nicky Wu's are probably my favorite, especially the light pink shades of her dress.  
Ken Chu and Vivian Han under the customary umbrella at their beach wedding in Bali.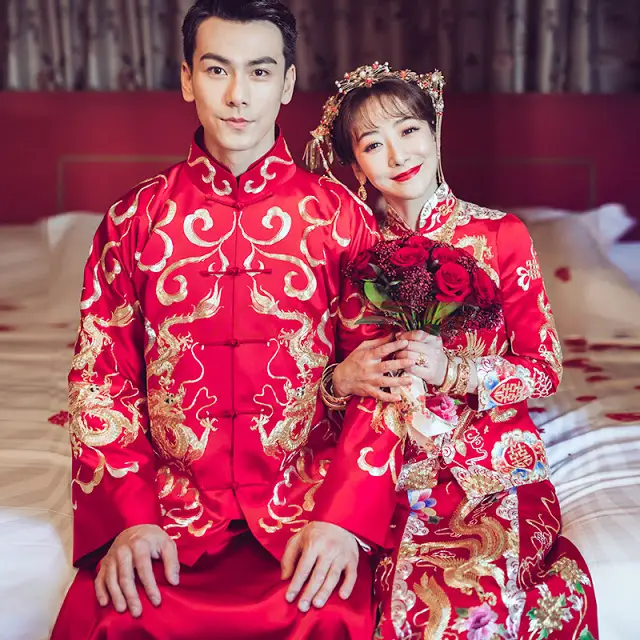 Chen Zihan and Dai Xiangyu are adorable in their bright red attires embroidered with the golden dragon and phoenix.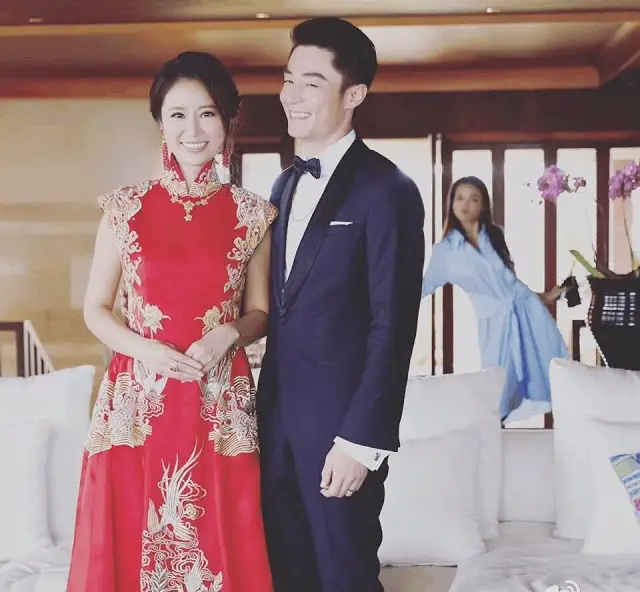 Ruby Lin in an exquisite qipao next to Wallace Huo in his custom-fitted suit. Shu Qi is the stealthy photobomber a few feet away.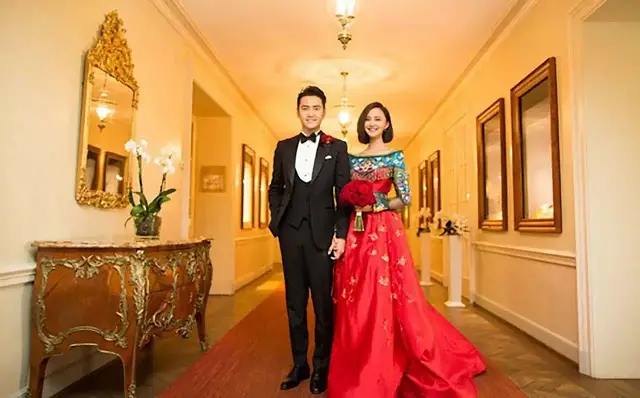 Yuan Hong holds hands with Zhang Xinyi. Her dress gives a chic interpretation that is different from the traditional outfits that we're used to seeing. 
Vivian Hsu and her businessman husband Sean Lee. 
A cross border wedding with Korean actress Chae Rim and Chinese actor Gao Ziqi. 
Tong Liya and Chen Sicheng are flamboyantly festive in gold and red. 
Whose outfit did you like best?