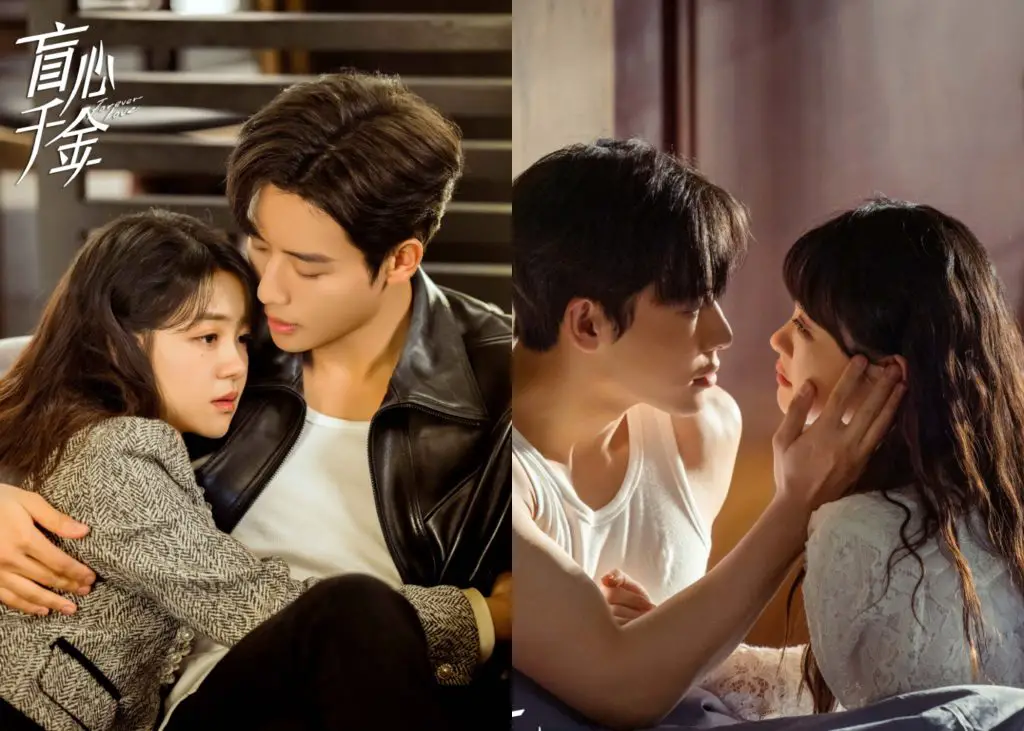 After wowing fans with their amazing chemistry in the Republican short drama Maid's Revenge 千金丫环 last year, Chen Fangtong and Dai Gaozheng have teamed up once again to tackle the beloved trope of heiress falling for her bodyguard in Forever Love 盲心千金. The onscreen couple has already generated quite some buzz when they didn't shy away from their passionate scenes whilst portraying a woman masquerading as a housemaid dead set on revenge against the man she thought was responsible for the demise of her family. Now that they're playing a rich heiress and the protective bodyguard, I'm pretty sure viewers can still expect swoon-worthy scenes from these two.
Chen Fangtong plays a smart young heiress named Lin Xintong. Her once perfect life takes an unexpected turn after losing both her father and her eyesight temporarily. Faced with challenges and unexpected betrayals from her supposed best friend and her fiancé, only her bodyguard Qin Moyao has her back. The series also features Hou Dong as Chi Shan, Lin Xintong's fiancé who has coveted her family's company for a long time. Meanwhile, actress Ma Xinyu plays Xia Yuwei, Xintong's best friend who secretly coveted everything Xintong has, even her fiancé Chi Shan.
With a similar revenge theme going on, fans of Maid's Revenge will be happy to see the two finally have a second shot at a happy ending. Is it too much to ask for a third collab?
Source: 1