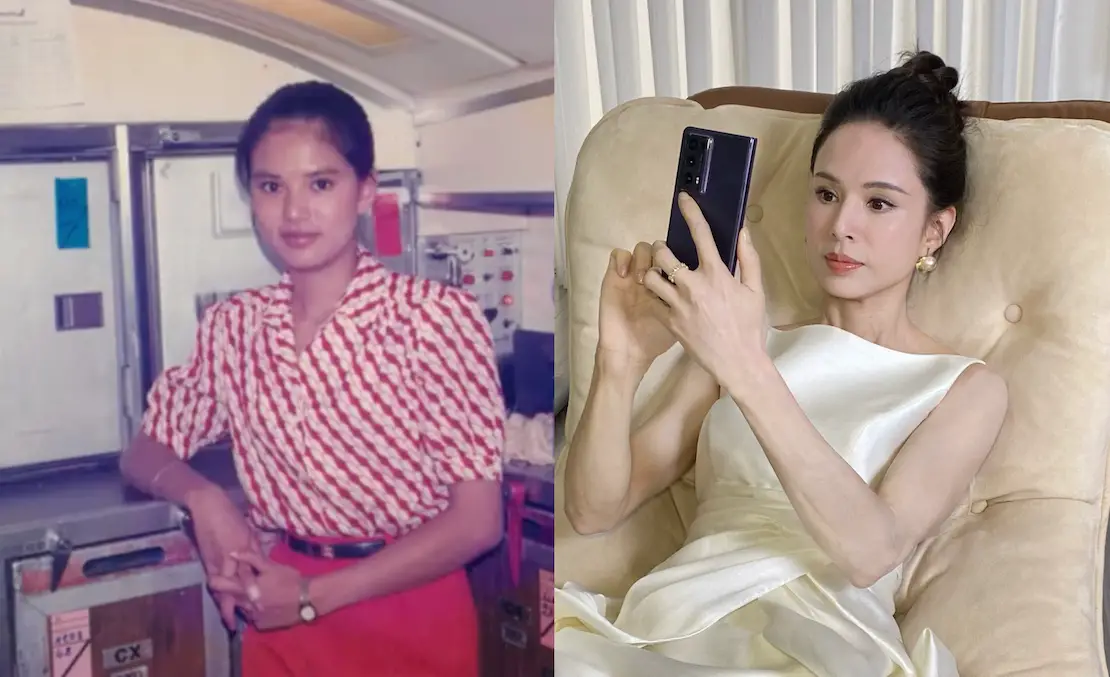 Today's throwback comes courtesy of Hong Kong actress Carman Lee who very recently shared some rarely seen vintage photos of herself. "Looking back at the past, it's been quite a journey. But I like this version of me now" she captioned. Carman has always been one of those timeless beauties that look like they'd taken a drink from the fountain of youth. And although the actress just celebrated turning 57, you wouldn't be able to tell simply by looking at her! Hard to believe she's hitting 60 in a few years!
In the collection of photos she posted for the occasion, Carman reminisced not only about her childhood but also of some memorable moments and milestones in her decades long career. But before debuting as an actress, did you know that she worked as a flight attendant at 19? She said "coffee or tea?" was her most repeated question day by day. By a stroke of luck, Carman was scouted randomly on the streets, paving the way for the start of her modeling career. Acting on the other hand happened slightly later in 1989 when she first made her on screen debut with Joey Wong in the film Killer's Romance.
No doubt you'll have probably recognised several famous faces from Hong Kong's entertainment scene along Carman's journey. From her Forbidden City Cop co-star Stephen Chow to 80s and 90s superstar Joey Wong whom Carman previously said in her book was the first actress she'd ever met, she also shared photos of herself with Louis Koo whom she'd partnered with when she famously played the Xiaolongnu she's known for in the TVB adaptation of Louis Cha's The Return of the Condor Heroes. The lucky beauty also shared photos of her singing debut, and with one of Hong Kong's "Heavenly Kings" Andy Lau no less!
For her followers, Carman also left a few words of encouragement on the comments section of her post. "In life, we will always encounter all kids of highs and lows. If you ever feel that you need an outlet to speak out, feel free to say it here. As soon as I find the time, I will read your messages. At the very least I can give you a virtual hug. Let's all live well."
Thanks to lady luck and hard work (and to her beauty), Carman Lee certainly has gone a long way since working as a flight attendant at 19.   
Source: 1