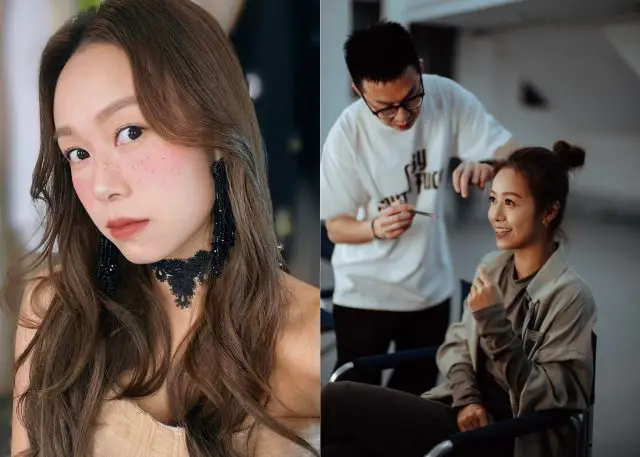 Ever wonder whatever happened to Jacqueline Wong Sum-wing? After getting caught cheating on their respective partners in a scandal that tanked both their promising careers, Andy Hui has already attempted a comeback in 2021. Meanwhile, it's only now four years later that the 34-year-old actress is attempting to quietly put both feet back into showbiz when she made her debut as a singer four months ago with the single Crown Me. She has since followed it up with her newest single Sandbag (沙包) that dropped this month. Granting a rare interview with 903 Music 叱咤樂壇 to talk about her new songs and life, she said that learning a new skill and making music greatly helped her with her anxiety. Jacqueline appeared quite nervous as this is the first time she's granting an interview since the OnSum scandal.
Making Music and Her Comeback as a Singer
Would you believe Jacqueline is new to this music thing? She said that she merely fell into composing music by mistake during the pandemic. It was then she tried putting words to go with the melody. But the actress turned musician took things a bit further by enrolling in online music classes at an American conservatory and tutored under Hong Kong lyricist Cheung Cho Kiu whose works were famously performed by Cantopop stars like Leon Lai, Karen Mok, Kelly Chan, TWINS etc.
Jacqueline added that when TVB finally sat her down to discuss the direction of her career after the scandal, "I wanted to do something I hadn't done before which sparks joy and fulfills me" she said. But when her contract ended, she felt scared. In the end, she chose music as her new path because she thinks it's worth facing her fears.
Dealing With Judgment and Criticism
Music has been a way for her to deal with the anxiety she was facing at the time as it was a good outlet for her emotions especially with all the negativity going her way. Even now with the release of her new songs, Jacqueline continues to be bombarded by the negative buzz. Despite the years, it's no surprise that people haven't forgiven nor have they forgotten.
Whereas she didn't know how to handle the criticism before, she's now feeling so much calmer after living through the worst. She said, "Have already heard the ugliest words, what people say about me is also my causality." To keep herself from wallowing too much, she kept busy by enrolling in acting classes. This also gave her the added bonus of having an outlet for her emotions. Aside from this, she also credits her dog and her supportive family for keeping her positive and helping her get through the dark times.
Source: 1