The Love You Give Me's 你给我的喜欢 story of second chances starring Uvin Wang Yuwen and Wang Ziqi is a drama adaption based on a novel by Shi Dingrou. The author's other works include Remembering Lichuan and Moonshine and Valentine.
Third time's the charm they say and by that I mean this is the main leads' third time working with each other. In 2020's Novoland Castle in the Sky 2 with Wang Yuwen as the female lead and Wang Ziqi as the second lead, they had their respective couple pairings. It wasn't until 2021's Once We Get Married that the two became an onscreen couple playing two people in a contract marriage. In this year's The Love You Give Me, they portray parents to an adorable kid!
Known for her role as one of the kids in 2019's Growing Pain, the 25-year-old actress now plays a mom and a brilliant R&D director of a company. Meanwhile, the 27-year-old actor who caught the eye of audiences in his breakout role in 2021's The Imperial Coroner plays an accomplished investor.
The Love You Give Me Synopsis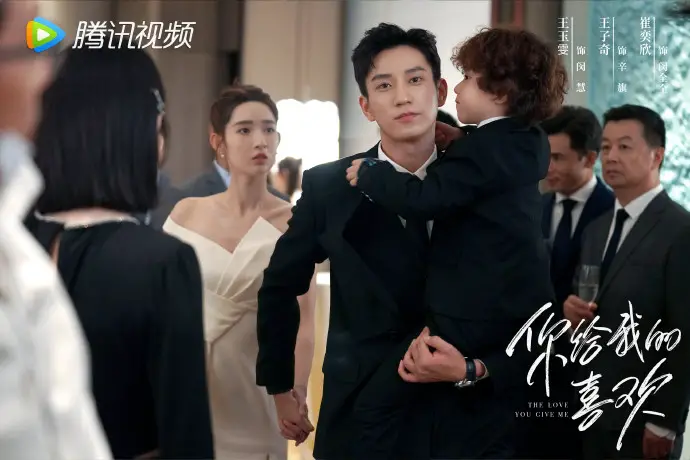 The main couple part ways due to a misunderstanding brought about by a promise made by Min Hui to a dying friend. They reconnect once again five years later at a business event where things … got pretty awkward. Is this chance meeting fate's way of giving them another shot at righting past mistakes and reawakening their feelings for each other? Aided by a super adorable boy who turns out to be Xin Qi's son with Min Hui, perhaps a second chance is in the cards for their little family of three.
Cui Yixin stars as the uber cute son Quan Quan. He also suffers from a heart valve defect in the show just like his father. They are joined by Li Chuai, Ma Xinrui, Chen Xinhai and Li Xingyao.
Source: 1