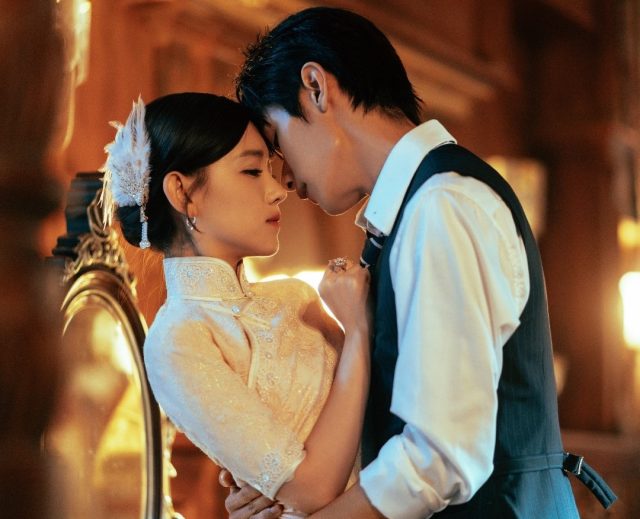 Zhao Yiqin and Daisy Li Muchen currently star in the Republican drama Provoke 招惹 adapted from a web novel by Yin Di in a story about revenge. The short web series is set in the glittering city of Shanghai where things and people, aren't what they seem. Since its release, Provoke has nabbed the coveted top spot in Vlinkage's new category for these short-length dramas.
Provoke Synopsis
Daisy Li Muchen plays Jiang Ying. Newly returned from her studies overseas she's forced to find work as a singer at a well-known local nightclub in Shanghai where the rich and famous frequent to rub elbows. With her excellent singing and dancing skills, Jiang Ying quickly becomes the biggest draw of the club. However, Jiang Ying has another secret reason, to get closer to wealthy businessman Du Jing Chuan and extract her revenge. Only to have Du Xun Yu (Zhao Yiqin) – Du Jing Chuan's son who suspects Jiang Ying has ulterior motives and isn't what she says she is, stand in her way.
Like her, Du Xun Yu also has a secret of his own and isn't who he says he is. He's been impersonating the real Xun Yu who's been dead for a long time. Eventually realising they have a common enemy in Du Jing Chuan, they join forces except fate throws a wrench at their plans and love blooms between them.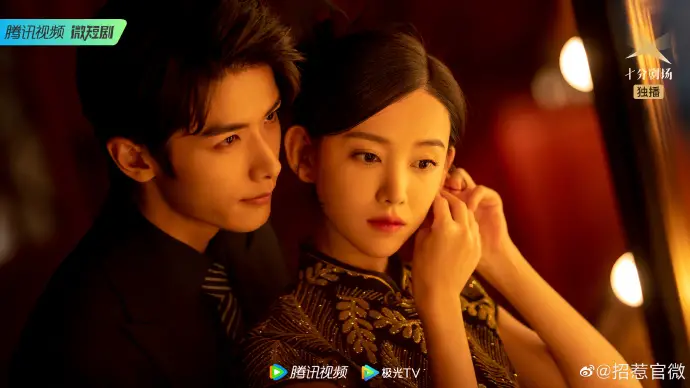 Short Length Dramas See a Rise in Viewership
Wei Duan Ju (微短剧) which can be translated to micro-short dramas, mini dramas or small scale web dramas have been on the rise with more and more being made and released each year. But why are they so popular? Perhaps it's because the nature of these dramas ensure that it's well, short. A single episode can be less than 10 minutes. For a short drama, Provoke is already a tad "longer" with its premiere around 18 minutes.
Major production companies such as Douyin,  Tencent, iQiyi and Youku have in fact already seen the potential for these types of dramas and have begun to increase their investments in the fast emerging business. With lower operating costs, a shorter filming and production period, more flexible production methods and a solid plot, you can easily see the appeal. Even ranking site VLinkage has seen fit to add in a new category seeing just how popular they're getting with audiences.
If you don't fancy long drawn out plotlines that reach 40 episodes or if your schedule demands a lot of your time, it seems short dramas are the answer since you can easily squeeze in an episode or two during your lunch breaks or commutes without being left "hanging". Likewise, with the format now in greater demand and more investments are being poured in, plotlines and production value is certainly improving as well.
Source: 1