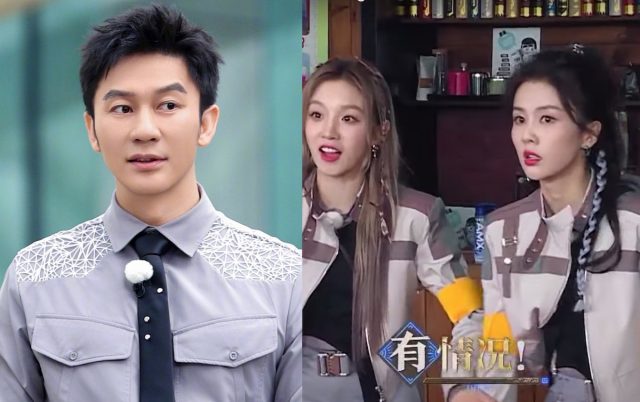 Keep Running Season 11 (previously known as Running Man China) is back with the cast that includes Li Chen, Angelababy, Zheng Kai, Sha Yi, Bai Lu, Zhou Shen, Adam Fan Chengcheng and Song Yuqi. The new season has just premiered but Li Chen found himself trending over what he said during the reality show.
While playing a game, Zhang Jingyi who is a guest that episode and series regular Fan Chengcheng were happily relaying to their teammate Li Chen that they've caught Bai Lu and Song Yuqi only for him to respond, "Nice, but you caught two women, they'll become our burden." The rest just laughed while Zhou Shen said, "Not a burden, let them come and help us." Li Chen also added, "(They) must help us go after them."
Li Chen drew criticism from those who felt he was disrespecting women with some even saying his casual remark reflects what he really thinks. Li Chen immediately issued an apology, "Very sorry that because of the setting of the chase plot in the program's game, (I) rashly said something that shouldn't be said to friends, but I respect everyone. This matter has caused trouble to everyone, and I sincerely apologize! Be cautious in your words and deeds." The topic trended online and even though there are critics, there are also those who came to Li Chen's defence saying in the context of the physical game they were playing, what he said made sense and people are just being too sensitive.
Source: 1