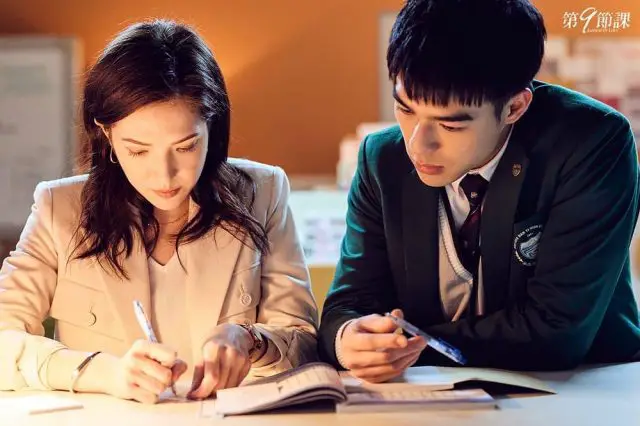 Taiwanese drama Lesson in Love which follows a forbidden romance between a new teacher and a 17-year-old high school student is already controversial in theme, but there's more than meets the eye with the plot twists coming out as the series progresses.
Headlined by two brilliant actors, the show is definitely not for everyone with criticism for its storyline being too taboo. The show has also been bold in depicting the intense scenes between Chen Meng Yun, a teacher played by 38-year-old actress Tiffany Hsu Wei-ning, and rebellious student Zhang Yi Xiang, portrayed by 26-year-old actor Edward Chen Hao-sen. The 12-year age gap between the leads definitely help in making the story more realistic.
And now that the drama is about to conclude, screenwriters decided to throw in one more complication: they're half-siblings! The previous episode left viewers at a cliffhanger with Zhang Yi Xiang fainting after Chen Meng Yun tells him they're related. In the preview for episode 11, it seems like the two are about to make up while Zhang Yi Xiang is in the hospital, however, their possibly incestuous relationship is made public. One big question for viewers now is whether the sibling reveal is just a hoax. Will the two fight for their love to have a happy ending or perhaps they'll part ways.
Tiffany Hsu has definitely gone a long way in her acting career. I remember when I first saw her in the rom-com It Started With a Kiss 17 years ago. She's been diving into heavy roles lately like Shards of Her and The Victims' Game. This is also the second time I'm seeing Edward Chen after Your Name Engraved Herein which became Taiwan's highest-grossing LGBT film and all I can say is that he really picks interesting characters to portray.