TVB actor Moses Chan (陳豪) may have just gotten on the Douyin bandwagon, but he sure didn't waste any time getting into the fun challenges we all keep seeing around social media. Moses would also receive comments from fans of his wife Aimee Chan (陳茵媺) who say, "haven't seen Chan Yan-mei in so long, miss her TV series, best wishes to you".
The Canadian-born Hong Kong actress has been away from acting for quite some time to focus on family and it seems Netizens' wishes have been granted as Aimee recently popped into Moses's Douyin to attempt the married couple challenge with him. And judging from the way they both got most of their answers aligned, it seems the couple really know each other very well.
The couple looked like they had a lot of fun too laughing and joking whilst trying to get their answers right. And while they didn't quite get the same answer when asked when they met – Moses answered Valentine's 10 years ago whilst Aimee said at an event in 2010, they pretty much got the other questions right. Does saying "I don't remember" count as "never" when asked when they last had a fight? Aimee was pretty confident when she said they never fight whilst Moses said he doesn't remember when they fought. When it comes to the most "important" question however, Moses and Aimee were both in agreement when they said Aimee was the boss at home *lol*.
Moses Chan and Aimee Chan have been married since 2013 and are known to be pretty affectionate with each other. They have three children together. No surprises how their banter was super cute whilst trying to get their answers right.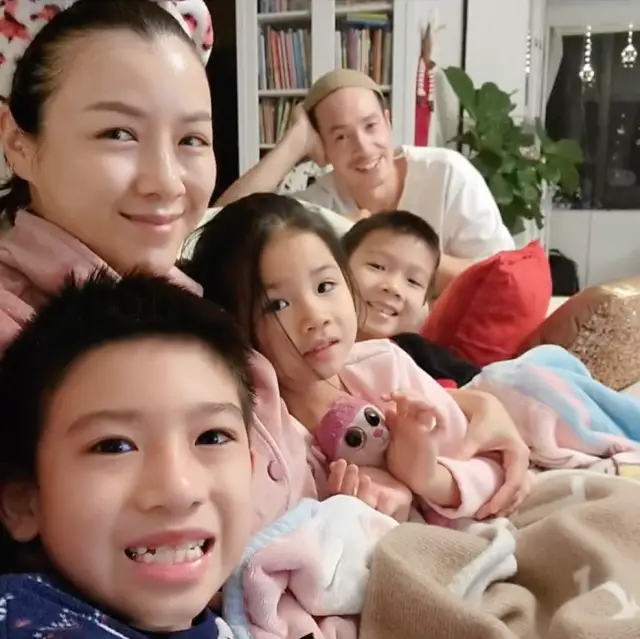 Source: 1