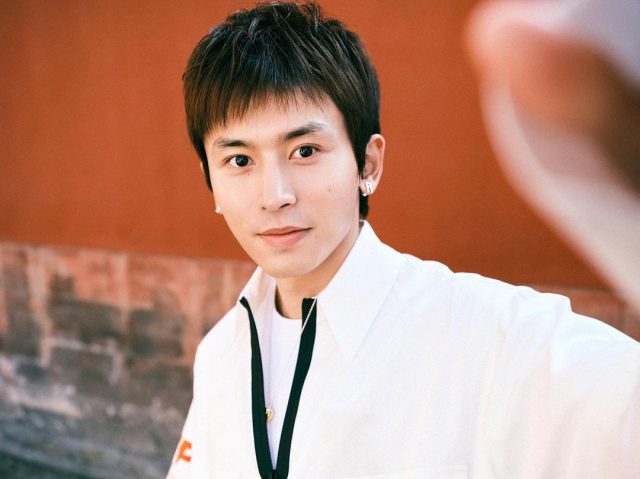 After rising to the peak of his career last year through Word of Honor, Zhang Zhehan was caught in a controversy due to the Yasukuni Shrine that saw him blacklisted by the China Association of Performing Arts (CAPA) last August. Zhang Zhehan's online presence was also wiped out in China and his social media accounts deleted. Zhang Zhehan was able to keep his non-Chinese Instagram account though he hasn't made any updates until recently.
Past midnight on April 3, Zhang Zhehan suddenly took to Instagram with new photos and the caption, "Find your voice. Find yourself. Real power is always greater than perfect power!"
Filing a Case with Beijing Police
Since the controversy, a producer named Li Xuezheng has continuously spoken up on behalf of the actor. He has repeatedly questioned CAPA and reiterated his view that any citizen should be given a fair trial. On December 24, Li Xuezheng shared the news that after failed attempts to file a case with other local authorities, Zhang Zhehan has successfully filed a report with Beijing Chaoyang police. He later shared a voice interview of Zhang Zhehan responding to his questions about the photo saying, "I can give a definitive answer that the background of that photo is definitely not Yasukuni shrine. I did not visit the Yasukuni shrine and did not worship the shrine." He also explained the photo with Dewi Sukarno saying he did not know her at all when he was asked to take a photo with her.
While the reason is not clear, Li Xuezheng eventually saw his Weibo account muted. The "V" indicating his Weibo verified account was also removed. Nonetheless, Li Xuezheng says everything is okay. On Zhang Zhehan suddenly going online after months of silence, many of his fans were emotional and very happy to see him back again even for a brief moment.
Source: 1