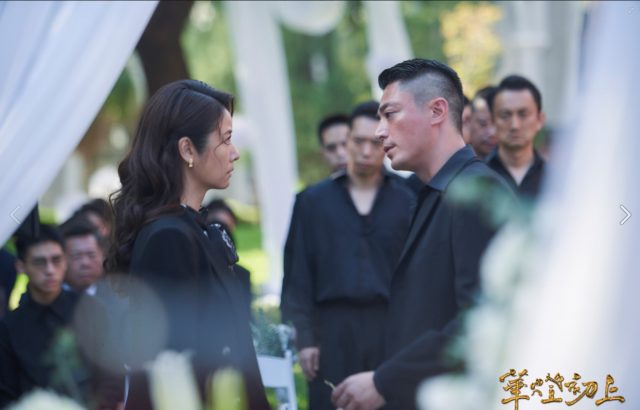 The second season of Ruby Lin's Netflix Taiwanese series Light the Night is about to hit the screens in a few week's time (December 30). And looking at the trailer the show just released for its new season, things appear to be getting tense between Ruby Lin and husband Wallace Huo's characters in the show.
In season one, Ruby's hubby made a cameo appearance as Ma Tien-hua, Sue's (Cheryl Yang) devoted brother who was due to be released from prison soon. Fast forward to the teaser trailer and it turns out Wallace's character has more sinister connections than we thought. Known as "Hinoki" in the underbelly of society, Ma Tien-hua appears to be hell bent on avenging his sister's death. Crashing his sister's funeral, a tense face-off ensues between Rose – Ruby's character and Ma Tien-hua in the middle of the ceremony where he utters the cryptic message "I will demand even higher standards when I hold your funeral". It certainly looks like he holds Rose responsible for his sister's death.
Regardless of how Wallace and Ruby's characters might turn out to be enemies in the second season, it's great to see husband and wife working together once again! Not only that but to see Wallace actively supporting his wife, especially with Light the Night being so near and dear to Ruby's heart what with her not only helming the show but also producing it.
More Celebrity Cameos Coming On
The series appears to have many more exciting surprises up ahead if the number of famous stars making a cameo is any indicator. Vivian Hsu, Chris Wu Kang-ren, Gingle Wang, Tseng Ching-hua, Jean Wang as well as musician 9m88 are all confirmed to have signed on for the show and chances are, you may have already caught a glimpse at a few of them in the trailer above!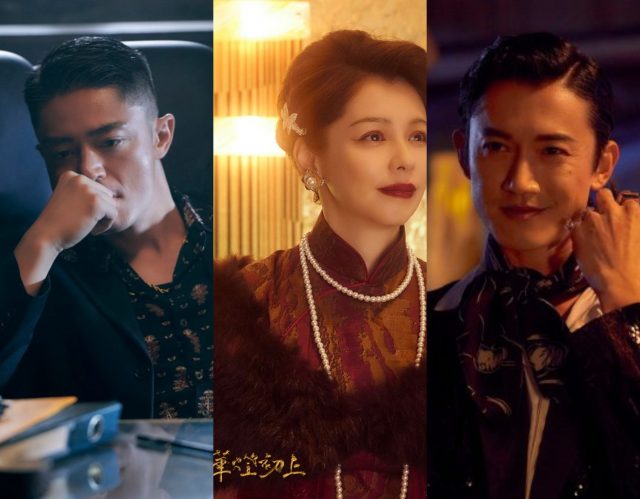 Light the Night is a 24 episode series set in Taipei's red light district during the late 80s. It follows the difficult lives of the city's hostesses and sex workers in their struggle to survive and the complex relationships they form with their lovers and their peers.
Source: 1