Arthur Chen Feiyu will be back to college for the modern drama Lighter and Princess 打火机与公主裙 opposite All About My Mother star Zhang Jingyi.
Adapted from a novel by Twentine, the story follows good student Zhu Yun who encounters the wealthy "bad boy" Li Xun except there's more to him than meets since he's actually a genius programmer especially recruited by the school. Their love story weathers many storms that follows them as they go into the workplace. The two were already announced as the leads last week when they did a photoshoot with Harper's Bazaar China.

First off, can I just say that Arthur Chen is rocking the blond hair. The two stars held up their employee ID's to commemorate the start of work as the Lighter and Princess booting ceremony was held yesterday, September 29. Also in the cast are Eden Zhao Zhiwei, Jenny Zeng Keni, Cui Yuxin and Qian Didi. Jiang Zixin takes a special starring role.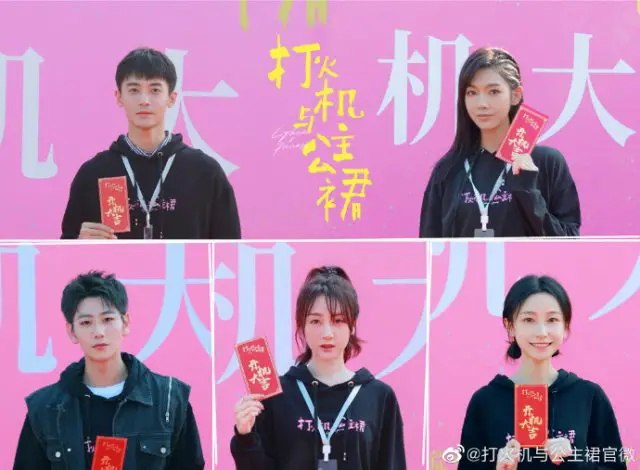 Source: 1