Cohabitating with a mythical beast becomes one college girl's dilemma that will lead her to a romance she wasn't expecting.
Synopsis
Based on a popular webtoon of the same name, the drama centres on Lee Dam (Lee Hyeri) a twenty-two year old college student who unexpectedly swallows the fox bead of Shin Woo Yeo (Jang Ki Yong), a gumiho who has managed to live in the human world for 999 years in the hopes that he'll be able to transform into a human before the turning of a millennium that will cast him as a nine-tailed fox for the remainder of his life.
Throughout centuries, Shin Woo Yeo has chosen which women are deemed eligible to host his fox bead in order to capture human essence and energy, changing the state of his fox bead from red to blue; a completely transformed bead emanating blue marks the moment a fox becomes human.
Woo Yeo could have never imagined that an unrefined and young woman would become the holder of his bead let alone change its colour, yet, if he can't extract it out of her body within a year, Lee Dam will inevitably die as the bead will suck the very life out of her. To protect the bead and Lee Dam, Woo Yeo suggests cohabitating which sets the gears in motion for an adventitious relationship.
Surprise. Surprise. Surprise. I don't think anyone, including myself, could have imagined this show being a daily dose of serotonin. I went into this with interest but not much hope and was pleasantly surprised at how easily the drama's characters and story have crept into my heart.
Fantasy romance is definitely making a name for itself of late, with predecessors like Tail of the Nine Tailed or most recently, Doom at Your Service and this is another series to add to the list.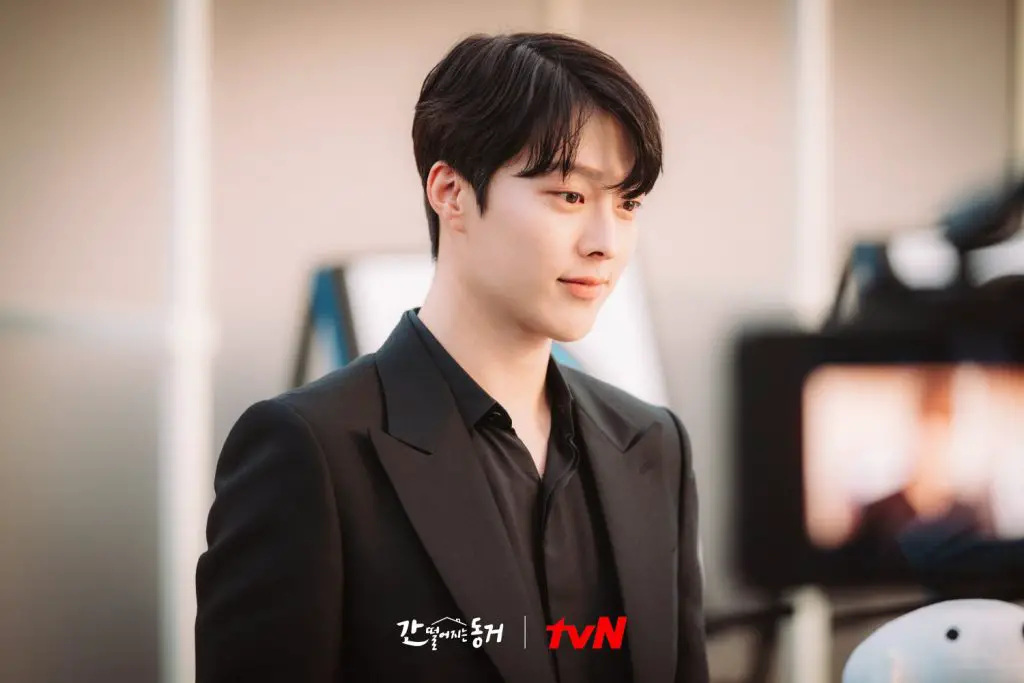 Lee Dam
It feels like eons since we've gotten a college lead in a romance drama but the pretext of the series that centres on cohabitation is projected a lot more smoothly and readily when Dam's occupation is a full-time college student.
That aside, Lee Dam as a character is quirky and comedic in moments when you least expect but is also brimming with so much naïveté. Despite this, she's also extremely objective for her age and is able to assess situations without constant breakdowns or being overly emotional, even when the audience assumes things are about to go south. Lee Dam is able to evaluate the people around her without getting into relationships head first and regretting it later on.
Overall, her character seems quite ordinary but Dam is able to see people for who they are which is what draws her to Woo Yeo since he's more humane than the humans around her. In short, she's generally positive while being perceptive and understanding without the entire self-sacrificing spiel or trauma-induced life.
In regards to acting, I think the casting director really hit the nail on this one. Hyeri has gone above and beyond especially when it comes to delivering the comedy as it takes an actress who is unreserved and willing to put her neck on the line to forever be immortalised as memes and gifs to take on such a role. I have quite literally choked with laughter during her comedic scenes, each memorable and sometimes more shocking than the last.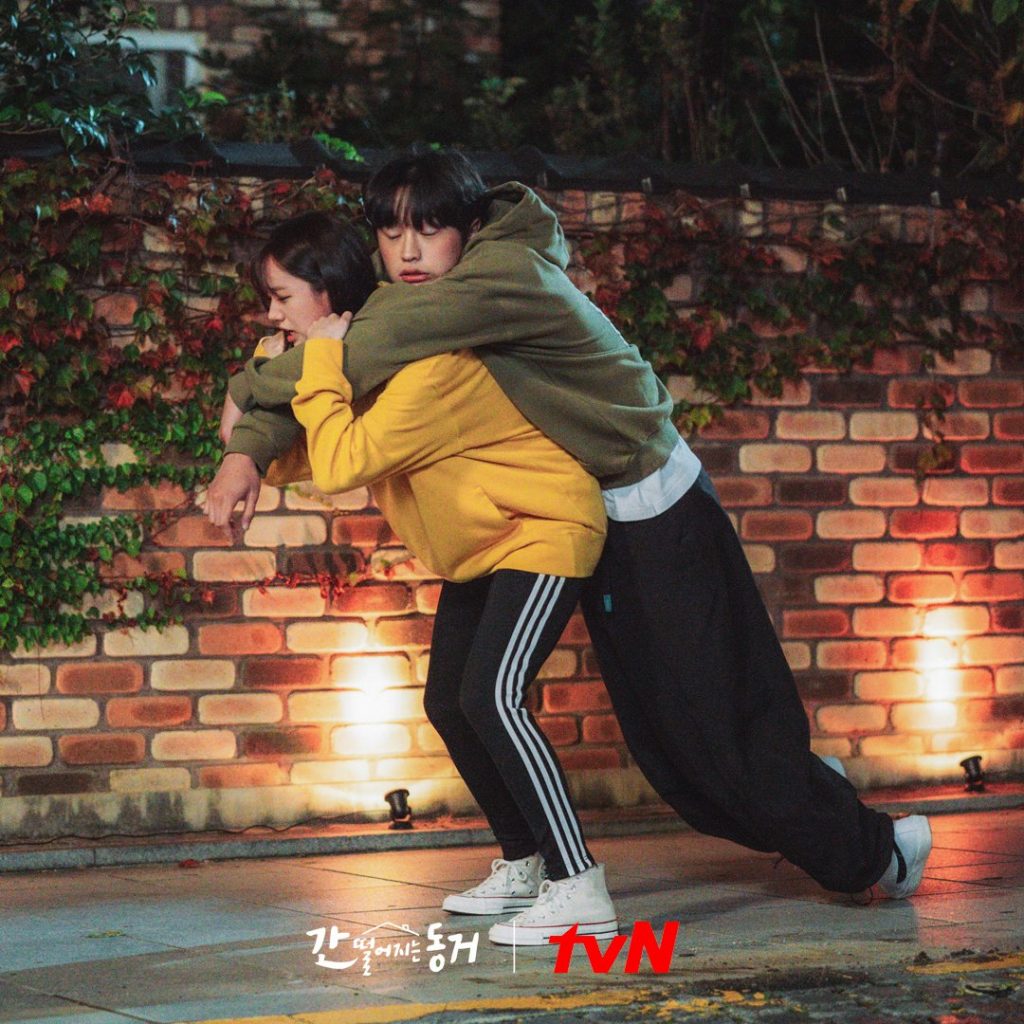 Shin Woo Yeo
A lone fox who has lived for 999 years, Woo Yeo is unexpectedly kind, and this is more so the case with Lee Dam. He isn't condescending or temperamental which is a nice break away from gumihos we've been given in dramas so far.
He does have a history and regrettable past related to love lost (why wouldn't he when he's basically ancient?) but as a result, he's closed off most human contact or developing and maintaining relationships as a whole. Woo Yeo may seem disinterested and cold at first, but that's mostly just him being dignified and containing an aura of elegance that attracts humans to him.
He does however, try to refrain from getting involved with humans but that changes once Lee Dam enters his life, marking the beginning of him starting to wonder and wanting to know more about her. It's still difficult to gauge Woo Yeo's motives beyond him desperately desiring to be human and needing his bead to be safe hence his need to protect Lee Dam, since he is quite literally the epitome of a 'nice guy.'
On a personal note, this is probably one of my favourite roles Jang Ki Yong has ever taken on since the swooning is constant and he does romance so well. Who would have thought it was possible to make cringe and cheesy lines so effortless and mesmerising?
Yang Hye Sun
Arguably Woo Yeo's only friend and a former gumiho, Yang Hye Sun (Kang Han Na) attempts to adjust to life as a full-fledged human.
Simplistic and innocent despite her years, Hye Sun can't stand Woo Yeo outwitting and outsmarting her on every matter, yet, after becoming privy to everything in regard to Woo Yeo and Lee Dam's cohabitation, Hye Sun decides to be a wing woman of sorts while discovering love along the way herself.
Gye Seon Woo
The popular playboy and Lee Dam's senior in college, Gye Seon Woo (Baek In Hyuk) struggles with rejection as he wagers to make Dam fall for him.
Regardless of his efforts, he finds himself falling for her instead but can't understand her desire to give him a wide breadth – a consequence of him being born in the year of the tiger, considered a natural enemy of a gumiho that needs to be avoided at all costs. I'm not even mad, I like it when bad boys lose to nice guys!
Overall Impressions
The drama is light and heavily fixed on the comedy but can weigh in on more substantial notes when needed and this is usually perceived through Woo Yeo.
The story itself may seem cliché and once you make assumptions about where it's headed, it'll surprise you and go a different route. There's definitely a uniqueness about its delivery since the show can quite easily go from emotional to hilarious and vice versa but generally stays within the boundaries of light and airy content.
Personally, I love this as it's my cup of tea as far as rom-com is concerned, and it's simply nice to have something to counter all the dark, heavy, and dramatic shows currently out there.
There's also a refreshing element courtesy of the original material with the show containing little things like gumihos not being able to eat chicken, hence Dam having to eliminate her favourite protein or Woo Yeo being able to teleport or his ability to imitate and masquerade as humans. It's the little idiosyncrasies and the fantasy aspects that leave a good aftertaste, truly allowing romance and fantasy to harmonise while intersecting nicely with comedy, forming a positive trifecta.
My Roommate Is A Gumiho is youthful and vibrant with little quirks that hit you in all the right places. From roomies to friends, to lovers, this drama aims to depict one of the largest age gaps à la romantic comedy style. If you're in need of a good laugh, you won't have to look any further!
Release Date: May 26, 2021 (Eng Sub available on iQIYI)