Hu Yitian returns to the Republican genre and co-stars with actress Yukee Chen Yuqi to bring you the time travelling romantic drama See You Again 超时空罗曼史. Much like his character in his earlier series My Roommate is a Detective 民国奇探, Hu Yitian appears to wear the Republican period quite well as movie star Xiang Qin Yu, looking dapper in the first look provided by the series in its latest drop yesterday. In contrast, as the modern day screenwriter Jin Ayin, Yukee looks effortlessly fresh faced and chic in her poster.
See You Again is the story of how a movie star from the Republican period Xiang Qin Yu unexpectedly meets a 21st century rookie screenwriter Jin Ayin and how they transcend the constraints of time and space to fall in love.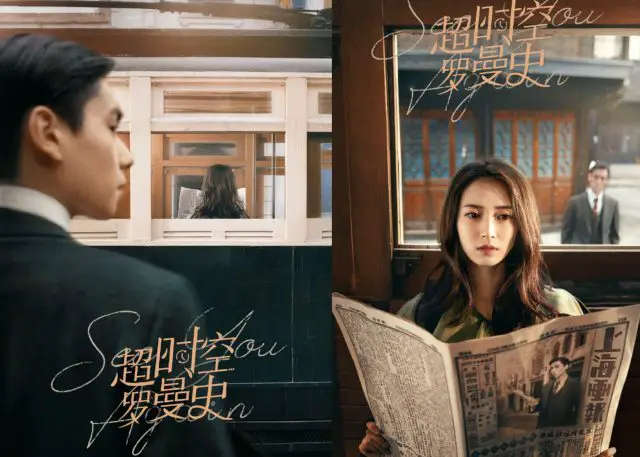 Filming is currently underway for the series after holding its boot ceremony last week on March 9. So there's still a ways to go before the finished piece hits our screens. The cast also includes Wang Tianchen, Michelle Bai Bing, Liu Yitong, Dai Wenwen, Hei Ze and Zhang Xuehan.
Source: 1