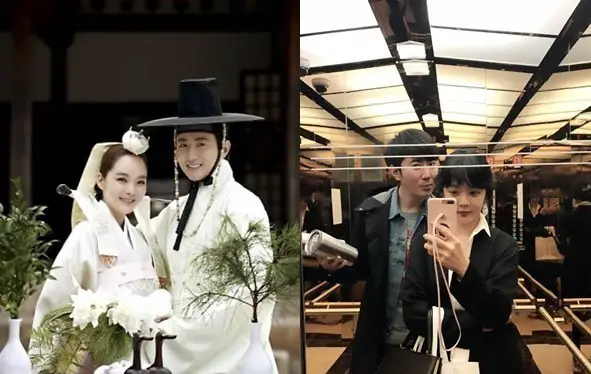 Just in time for flashback Friday or throwback Thursday depending on wherever you are in the world, today's mention of South Korean actress Chae-rim is such a blast from the past for me. I still remember rooting for her and Lee Min-ki from reruns of her series Dal-ja's Spring! Unfortunately, the recent update about her is anything but happy because the actress and her husband of six years, Chinese actor Gao Ziqi have finally called it quits.
According to Korean media outlets, divorce proceedings have already been finalized between the couple although the specific reason for their split remains undisclosed to the public. Last year, there have been rumblings of a divorce. The actress had also deleted most of her posts on Weibo. However, that rumour was quickly shut down after Chae-rim's agency issued a statement saying that it is untrue.
Yesterday, after news of her divorce broke out, the actress took to her Instagram to say "I'm Irene. It's not in my personality to make people understand me by offering a lot of explanations. I am just trying my best to live my life quietly."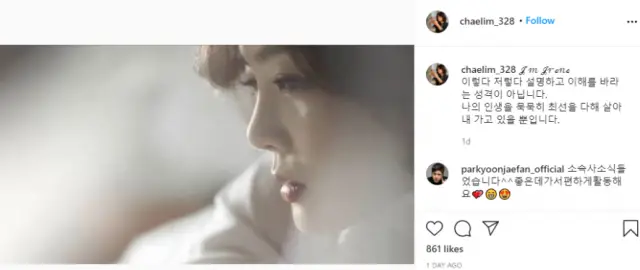 Meanwhile, ex-husband Gao Ziqi wrote a short note on his social media page saying "Sincerely grateful, genuinely bless, hopeful not to be disturbed and that everything goes well "Gift's mum".

Chae-rim and Gao Ziqi met while on the set of the CCTV drama The Lee Family and started dating soon after. They tied the knot in 2014 where they first held a traditional ceremony in the groom's hometown in China and another one in Korea a few weeks later. Recent reports say that Chae-rim and their son are now back in Korea.