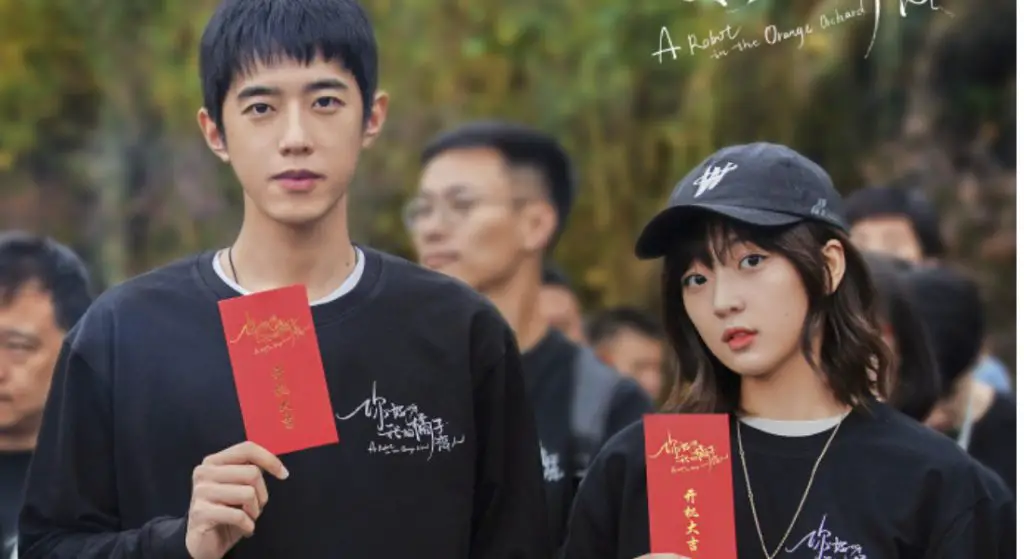 Reunions in dramaland are always fun to watch especially when they are unexpected. Leon Leong (Run for Young) and Sun Qian (Way Back Into Love) are starring in the same drama again, but as lovers this time. It can be remembered that both actors were in Meteor Garden 2018 in supporting roles. Leon Leong's Meizuo had his own storyline whereas Sun Qian's Xiaozi or better known as "Monkey Girl" was in love with Dao Ming Si. It looks like their characters will be more successful in love this time around,
New modern romance web drama, A Robot in the Orange Orchard  你好呀,我的橘子恋人 held their booting ceremony on October 30. Based on its initial synopsis, Sun Qian's character will pretend to be a robot as ordered by her boss. She is set out to be a companion to Leon Leong's character, a chairman of a technological company. He needed a robot companion because of his rare illness of being allergic to humans.
It's also cool to note that Leon Leong's role will be close to his background before becoming an actor. He took Software Engineering as his university degree so it may help him play his role as a technology expert.
I think this is interesting and I can already imagine how funny it will be just based on the plot. It also helps that Sun Qian is known to have a quirky personality in real life. We might just see one of the funniest robots ever!
They are also joined by Wang Fang, Zhu Yunhui, Cheng Yeqing, Zhou Yuhang, An Xiaoge, Lü Sitong and Jiang Qinyun.
Robot dramas do not usually interest me but this fresh pairing can most likely pull off this story. I have yet to see them in leading roles after Meteor Garden so that's another reason for me to check it out. Will you be checking this out too?
Source: 1