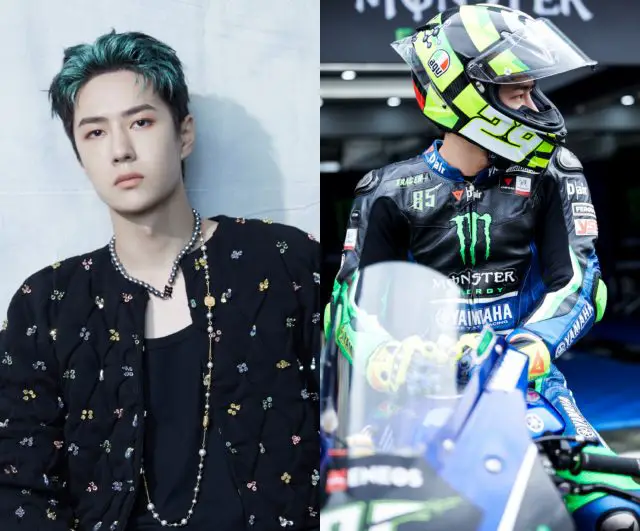 Wang Yibo was involved in a motorcycle bender this afternoon, but don't worry, he's alright. An avid fan of motorcycling, The Untamed actor was on his last lap of the Zhuhai ZIC race when the accident occurred. According to reports, one of the competitors lost control and swerved after taking a corner too quickly. And Yibo, who was just slightly behind him also turning the corner, ran into him and skidded off when he just couldn't stop his bike fast enough.
Although his competitor was quickly able to get back up and continue on, Yibo unfortunately did not have the best of luck today as his motorcycle failed to start back up. An unfortunate turn of events but I sure am glad everyone is okay.
In response to worried fans who've taken to social media to express their concerns for their idol, Wang Yibo's official account shared an update regarding his health: "Thank you everyone for your concern about Tracer-85 Wang Yibo. Yibo's health is doing fine at the moment, please don't worry. We have already started the ball rolling on the competition's appeal process and are just waiting for the results of the arbitration to be issued by the competition organizers. Thank you again."
Fans Urged to Remain Calm
Many fans have been crying foul when footage emerged of Hu Tongming (the man who caused the crash) giving another racer a fist bump after Wang Yibo struck out of the race. His actions certainly raised a lot of suspicions that perhaps this is not a simple accident as it was made to appear.
For the moment though, to keep things from further escalating until the investigation is completed, Wang Yibo wrote an appeal asking his fans to remain calm. "To my fans, please don't scold on my behalf. There are certain things that need to come from me. A crash is an unfortunate turn of events, but it is something every athlete normally has to face. But losing the spirit of sportsmanship, well that is wrong!"
Wang Yibo Official too echoed the actor's message, putting up another post on social media saying: "Thank you everyone for your care and support, and hope than fans will remain calm and rational. Let's keep our focus on the event itself and patiently wait for the arbitration results. Thank you again."