The rumors surrounding Wilber Pan and his wife Luna Xuan Yun after the Taiwanese-American singer-actor announced his marriage to his much younger flight attendant girlfriend last July 27 seem to keep coming.
There were accusations that she's lying about her age and even passed off another's food photos on social media as her own. It was later revealed that she and a neighbor cooked together which is why both ladies had the same food photos.
Wang Sicong Turns Media Attention to an Alleged Training Camp for Women
What's worse, Chinese billionaire-heir Wang Sicong's casual remarks turned media attention to the existence of an alleged 'training camp' to teach women how to marry rich. He said, "I am impressed, Amy jie (sister) has ability, the two generals beside her, one married heavenly king Aaron Kwok, one married Wilber Pan, simply too good."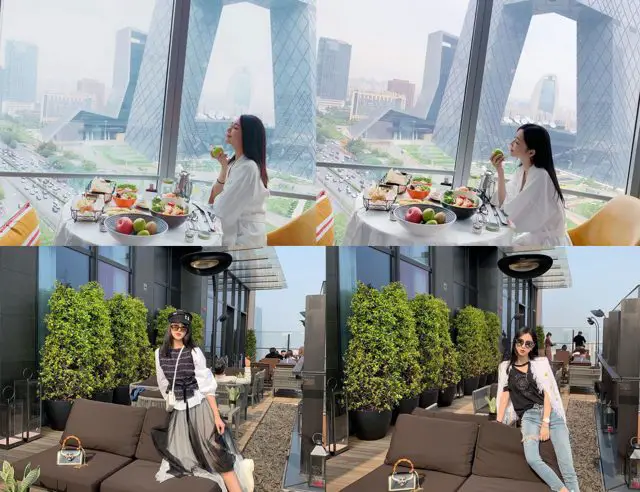 Netizens have dugged up Luna's past photos that seem to be identical to photos of other women. The camp allegedly helps women become trophy wives by grooming them to look classy and kind and the mentor is a person named Amy. Wang Sicong's remark put not only Luna but also Aaron Kwok's wife Moka Fang Yuan who is the mother of his two children on the spot as there are photos of the ladies together.
Wilber Pan Stands By His Wife
On July 29, Wilber Pan's studio has already released a statement from their lawyers demanding that the rumors be deleted and an apology made to Wilber and Luna.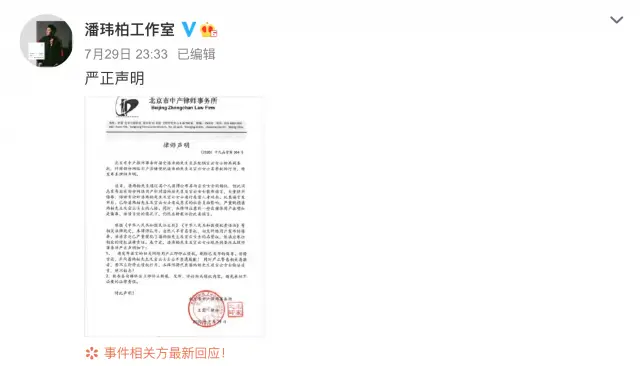 Alas, it didn't stop netizens from giving rise to yet another rumor, this time claiming that Wilber Pan and his wife Xuanyun only got married because she is pregnant. The negative news surrounding his wife has allegedly had a serious impact on Wilber Pan's reputation and career after marriage leading to rumors that he has begun to transfer his assets in preparation for a divorce.
Taiwanese media reached out to Wilber's management Warner Music for a comment and they've said: "This is silly, the false rumors during this period are a bit too much, no more responses will be made on these false rumors."