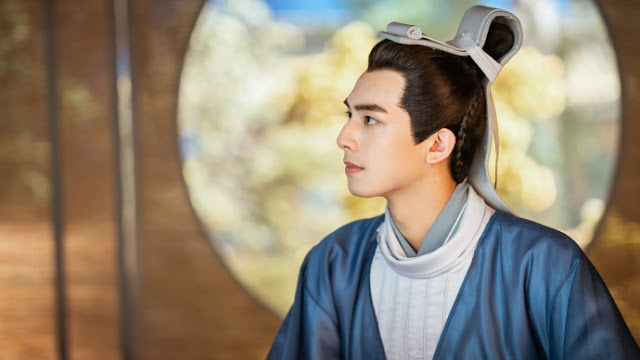 If you're wondering why Song Weilong has been a no show lately for some of his In a Class of Her Own's 漂亮书生
promotions and opted to send in a voice over instead, it's because he accidentally injured his nose a few days ago. That's according to his fan club who released a statement today saying that the actor has already sought medical attention for his injury. 
"
He has no major problems and is currently recovering. He is temporarily unable to engage in promotional activities for the time being as he wants to handle his recovery in a low key manner. However, as one of the stars in the just released drama, Weilong will do his best to work with the drama's PR team to promote his new show out of respect for his colleagues and fellow actors. If this falls short of people's expectations, we're hopeful you will understand his situation. Thank you for your concern and support
."
With 
publicity ramping up in time for the launch of the Chinese remake of the popular gender bender Korean drama
Sungkyunkwan Scandal
that has co-star
Ju Jingyu
disguising herself
as a man, the timing couldn't have been any worse. But it's good to hear that Song Weilong seems to be on the mend. 
Catch 
the "Yun Shang Quartet" composed of Song Weilong, Ju Jingyu,
Bi Wenjun
and
Wang
Ruichang
as they star in the historical gender bender In a Class of Her Own which premiered on iQiyi yesterday, July 23, 2020.