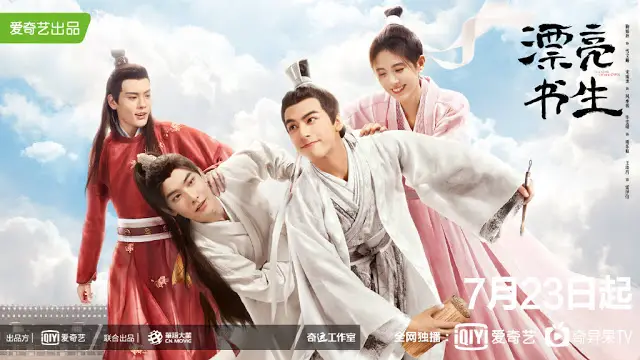 From Mulan to classic cult favorite dramas such as Hana Kimi and Coffee Prince – gender-bender dramas have always been around to tickle the audience's interest. Historical romance drama, In a Class of Her Own 漂亮书生
, 
will try to capture our hearts with 
Ju Jingyi 
(The Legend of White Snake) and 
Song Weilong 
(Find Yourself) headlining the 
36-episode remake of hit Korean drama Sungkyunkwan Scandal.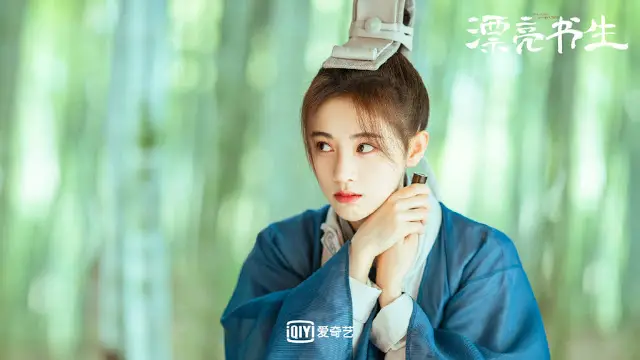 Life has not been easy for our female lead, Xue Wenxi, who had to disguise herself as a man in order to get a job in transcribing and copy-writing books. It was through meeting our male lead that changed the course of her life by entering an all-male academy, where she will also be meeting two other interesting characters whom she will eventually become friends with. In the Korean original, Park Min-young is the resourceful heroine relying on her wits and intelligence to earn money for her family who gets caught in the crossdressing shenanigans that ensue. Incidentally, both actresses are very feminine. 
Played by Micky Yoochun in the original, Song Weilong as Feng Chengjun is the Prime Minister's son and the one who believes in Xue Wenxi's talents. He created the opportunity for her to enter the academy and be appointed by the Emperor, without our female lead knowing.
Xue Wenxi will not only have the charming Feng Chengjun by her side, but she will develop meaningful friendships with these two other cool guys: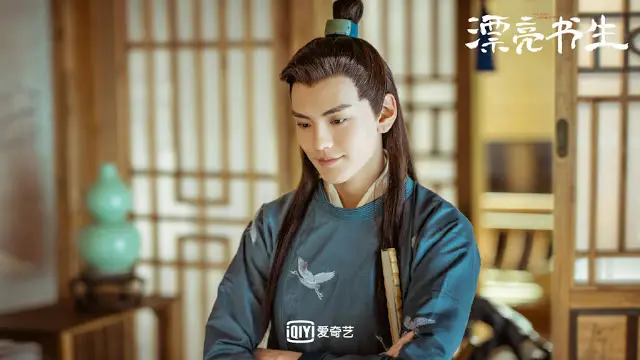 Bi Wenjun
(Sweet Tai Chi)
will play Yu Yuexuan, known to be a business-minded flirtatious rich boy which was flamboyantly played by Song Joong-ki.
While 
Wang Ruichang
(The Eternal Love) as Lei Zexin cannot be bothered with business as he is known as a rebellious, skilled fighter. Yoo Ah-in in his unkempt mane of glory as the broody Moon Jae-Shin definitely turned heads in the 2012 drama.
With the group's range of interesting characteristics and chemistry, they will be known as the "Yun Shang Quartet" which will be vital in helping the Emperor run the country.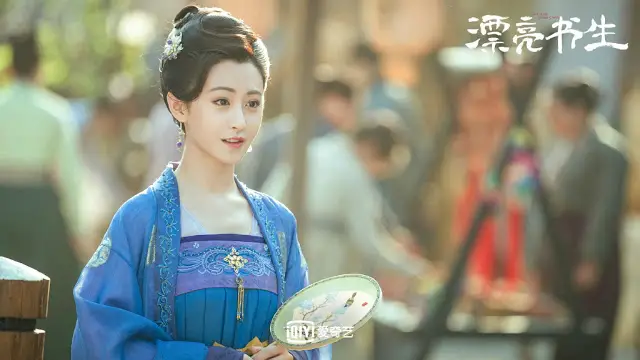 With the recently finished
The Chang'An Youth
and the upcoming
My Unicorn Girl
, I never really expected that gender-bender dramas would still be a genre that I would be seeing quite frequently. In a Class of Her Own is not the kind of drama that I would get excited about, but reading the original story's reviews made me curious about the story. Knowing that the Korean version was a hit, I do want to see how this will be executed. For those who have been wanting to see this drama for the cast and/or to see how China gives a new spin to the Korean classic, then wait no more as it will be released very soon.
It also stars Chen Yilong, Nicole Zhu Shengyi and Zhang Xin. 
Release Date: July 23, 2020 iQiyi