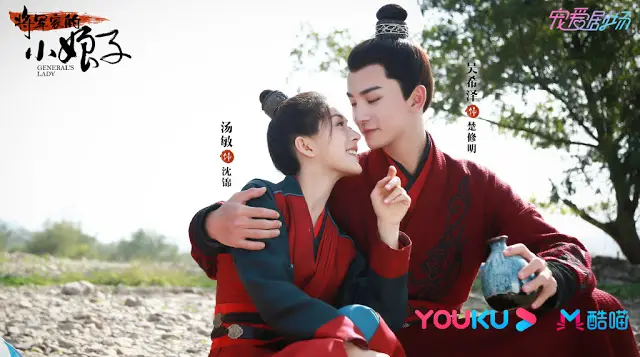 Shen Jia isn't your typical young lady. The daughter of the emperor's brother, she is forced to marry General Chu Xing Ming, the eldest son of the eighth prince by an Emperor increasingly wary of the Chu clan's power.
Despite 
being known as the demon general who protects one of the most strategic defensive zones in the empire, Shen Jia falls head over heels for Chu Xing Ming upon sight. However because of her family's "special status", she has a hard time finding her place in the Chu household. When the political situation changes and Shen Jia is forced to spy on Chu Xing Ming for the emperor who is using her parents as hostages, what's a girl armed only with her wits and unique resources to do when faced with a difficult choice between love, family or country?
Like 
most dramas, General's Lady is an adaption from the novel of the same name by author
Yan Bo Jiang Nan
烟波江南
. And yes, while it does bear similar elements to the old trope of a spoiled girl forced into an arranged marriage, it's nice to see that Shen Jia isn't going to be a wilting violet waiting for her prince …well in this case, her general to solve all her problems for her.  A damsel in distress she won't be if this sassy and smart lady has her way. All that's left now is for Caesar Wu and Tang Min's chemistry (which I hope they have) to wow audience's socks off.
General's Lady 将军家的小娘子 
is 30 episode long drama that stars
The Chang An Youth
's
Caesar Wu Xize
as General Chu Xing Ming opposite 
Tang Min
as his young bride Shen Jia.
The drama also features
Cao Junxiang
as General Chu's younger brother
Chu Xiu Yuan
 and actress 
Lu Jia
as Rong Rong
.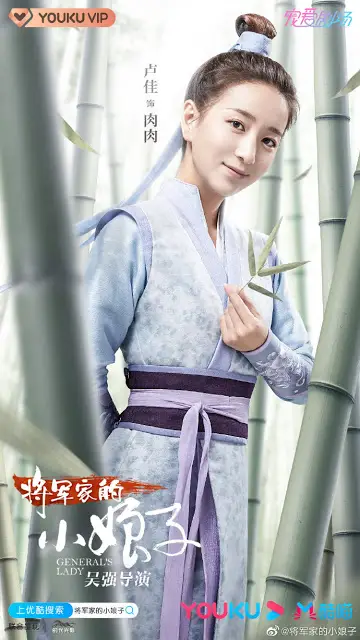 Release Date: October 9, 2020 on Youku